The past month has been an absolute BLUR.
Get up
get dressed
swim around in rain gear for a while
hit thumb
swear
carry bucket
carry pipe
carry propane tank
be told no hand tools are needed
leave tools behind
be annoyed with when unable to pull pliers from hammerspace
swear
new thing hurts
old thing hurts
LUNCH! YAY, LUNCH!
be mocked daily for TERRIBLE crooked pipe cuts
swear again
smash pinky
be asked if "baffled" (A: Yes, am baffled.)
swear AGAIN, LOUDLY this time
start to not feel like an alien when in full PPE
start to feel naked when not wearing 25 lbs of tools
get slightly better with channel locks
fall into bed
dream about PVC glue
repeat
Get paid weekly.
It's going great.
In the spirit of The Onion's AV Club, here are some Stray Observations (aka "It is Friday and I cannot write a coherent essay right now):
1. Pubes are not very nice on a typical day, but I have learned about further math: pubes + urinal cake = ARGH! The general foreman made me a key to the ladies' portajohn and it really makes a difference not to have to sit down next to the urinal every time, since it's removed from the special one.
2. On a typical day, I'm learning a ton on the site, but a pendulum has swung somehow. Now that I'm not on the internet all day, basically synthesizing information and constantly making decisions, or responding to tedious emails, I have a lot more brain space. I'm reading voraciously at a rate I haven't for many years, as well as listening to audio books in the car on the way to and from work. Lately I've been reading about food and air travel, Queen Victoria's court, and TC Boyle's newest novel. I'm listening to Bringing up the Bodies which is now giving me a Tudor itch. (Gross.)
3. Mostly I've been dealing with PVC conduit, but I had a day of "pulling wire," which is a lot like what it sounds. Wire comes on big spools and you pull it off and stuff it into or pull it through pipes, which will be its home as electrons zip along it. These were big wires, like imagine garden hose, but full of metal. I was also carrying big spool jacks around. Two days later I woke up and could not open or close my right hand properly–it was like a crab claw hand. My muscles had swelled and had pinched nerves in my shoulder/arm, which was making my hands dead. I went to the doctor for advice or treatment and was given corny muscle relaxers. YUM. I was very, very stupid for two days, but I slept well.
So I am coming along. I am already much, much stronger and I feel like excess weight is kind of melting off of me, in spite of somewhat Bacchanalian weekends involving lots of gluten-free beer and some cinnamon rolls I'm working on, that contain plantains and are chewy yet have a crunchy crust. (This is rare for GF.)

In Other News: Franny the Potter
Franny was kind of noodling around in her ceramics class, sort of doing jack shit until we watched The Great Pottery Throwdown together. It inspired her to jump on the wheel and actually throw pots! I was lamenting that most of my little sauce dishes were missing or broken and she said, "Mother I will make you some!" Hooray! They are coming along…I believe I'm due one more.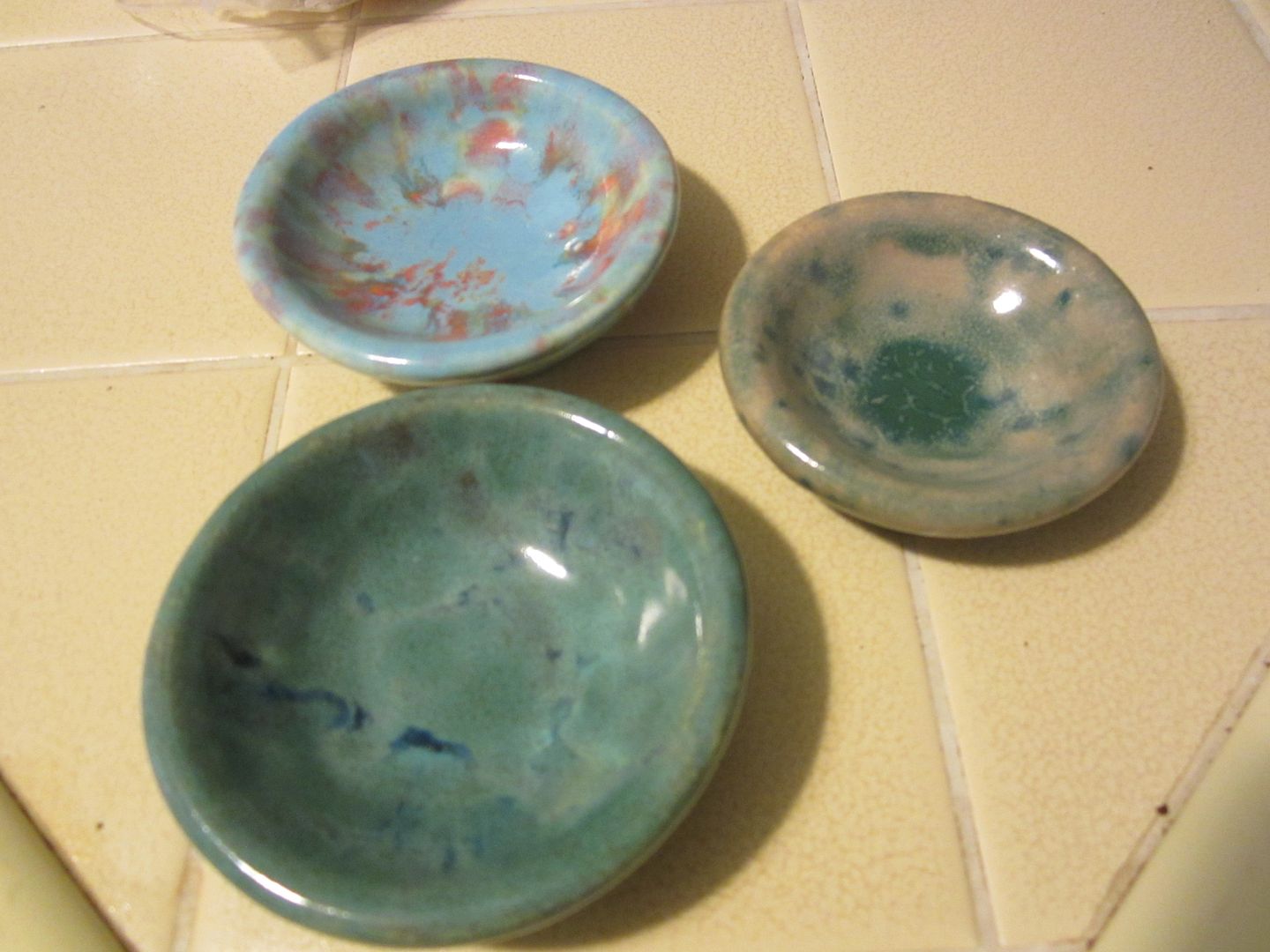 She and I are going to buckle down and get back to podcasting soon, this time about another rewatch of Twin Peaks, which we're starting this month (missed our usual February thing because being new at work was exhausting). I keep getting older but TP stays exactly the same….