The only way to start again is to just start, right?
It's been a while since I've written to you. It's hard for me to write about my life with granularity right now like I used to. I'm just either shoving aside the mundane things that happen or barfing them out on twitter and then moving on.
I spent a long time being depressed after Franny moved out a year ago, and then what followed was dealing with CPS which sucked hairy ballsacks. The case is over now and it's behind us but I still feel like I'm in a holding pattern of not knowing what to do regarding her. Do I reach out to her and contact her? I'll be really honest with you and tell you there's this really bad part of me that thinks that she's just going through a thing where she's becoming or has become like her dad. I kept touching that thought like a sore tooth and then backing away again, but every day I think about it less and the tooth hurts less. My relationship with her is becoming part of The Past, like a death, but unlike with her dad I am not closed off to the future.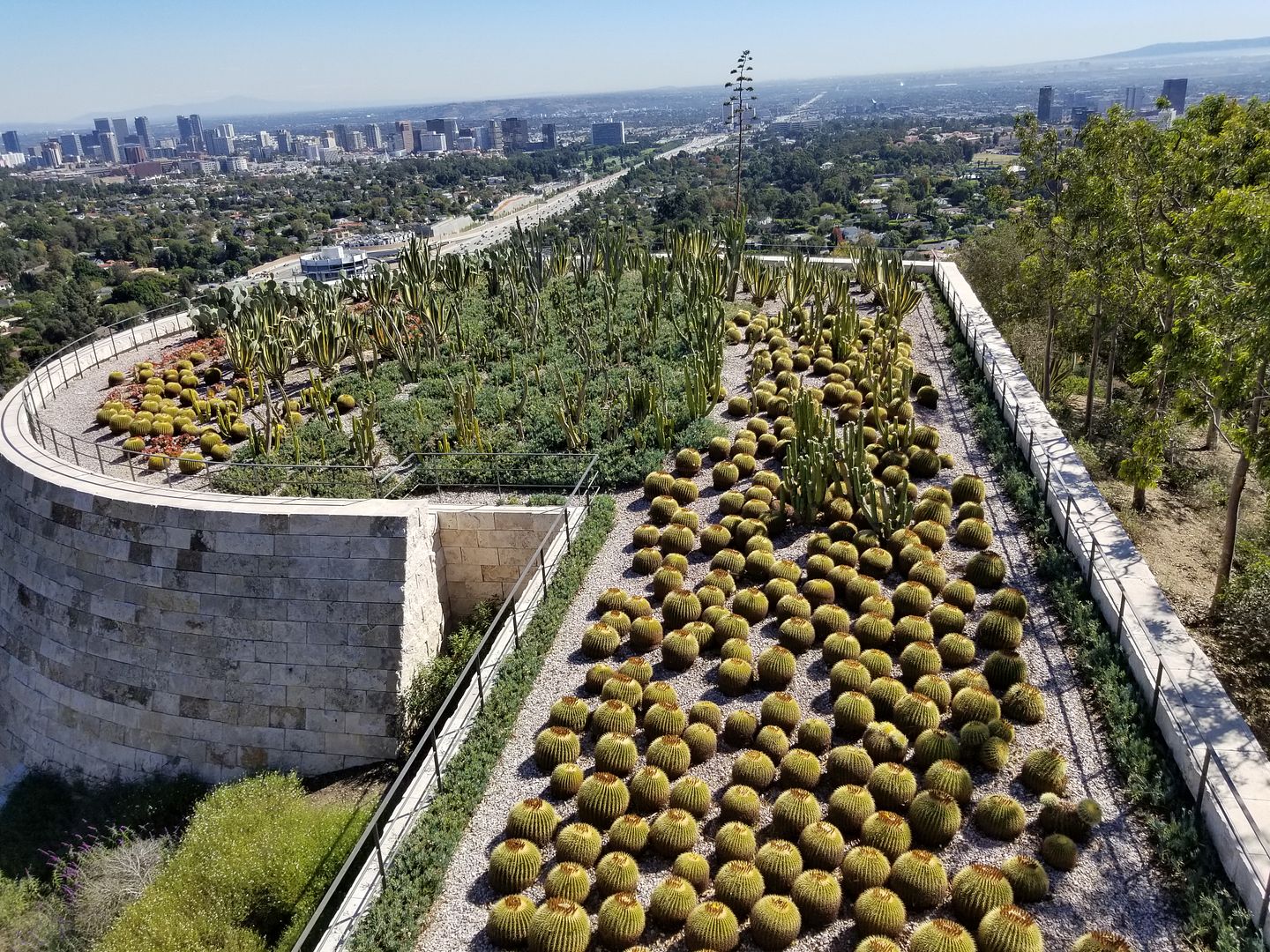 Getty, October
Sometimes when I'm thinking about SeaFed and his genetic contribution, I think about one of the worst arguments Franny and I ever had, where I really think I hurt her. When she was 16 she went through a phase where she seemed completely convinced ghosts were real, and was obsessed with seeing them everywhere and watching videos or movies about them. She was talking about them constantly. She did this with fairies too, but she was six then. Our entire house lost patience for ghosts after a while, but I also wondered what was at the root of it. What need did it fulfill in her to believe in the supernatural? Or was she just finding a button and trolling all of us?
It did push a button in me. It reminded me of all the idiotic, illogical beliefs that SeaFed had and how it affected his world view. I've spent a lot of time thinking about how they interface with the world similarly and I have to wonder if it's in part because they have similar barriers. They both struggle with dyslexia and dyscalculia, which is a pretty concrete barrier to knowledge, beyond any other fantastic ideas.
There's a famous story about younger, 90s-flavor SeaFed that his friends would tell when we were first dating. He smoked American Spirits because he read the front of the package as "non-addictive" rather than "no additives." I cannot understand what it's like to live in a world where you personally have found the one brand of non-addictive cigarettes. Talk about beating the system.
I could see this kind of naiveté in Franny as well and it scared me. She got really pissed at me when I stopped humoring her ghost nonsense and asked her not to bring it up anymore. In the end there were a lot of topics like this that were outside of what I consider to be reality. I'll be honest, when I first got together with SeaFed I found his weird system of beliefs quirky and charming, but over time I saw the obstacles and punishments he encountered because he was not really in step with the rest of the world. It made things hard on both of us.
One more: when he first learned to drive he spent time in Portland and amassed hundreds of dollars of parking tickets, because he didn't really believe in paying for parking. I saw this behavior when we were dating, too. His solution to deal with the tickets was to shove them in his glove box and simply never set foot in Portland again. Seven years later, after we were already married, Oregon found him, and there were massive fines and credit dings to go along with the original fees.
Eventually I responded to these behaviors by trying to work around him. I always drove and/or paid for parking. I attempted to avert these "penny wise, pound foolish" disasters and was pretty successful until he became a cabbie and started doing things like driving on sidewalks.
SeaFed's attempts at cheating systems and getting dinged did not really teach him the life lesson I was hoping for, which was hey, ACK RIGHT. It's easier. He still lived in his fantasy world but got quieter about it over time.
I think his sister le Jaguar also tried to snap him out of this back in high school when he was stealing car stereos and hood ornaments. She tried to bust him to her parents by pulling all of his loot out and leaving it on his bed. It was unsuccessful as he came home first. It was striking to me that he was still pissed about the betrayal as he told me the story years later as an adult. I'm sure part of her was just being a bitchy older sister, but she did get the responsibility gene so what she saw probably worried her, too.
I wanted to cut this fantasyland behavior in Franny and encourage her to face reality when necessary. I sat her down at the beginning of her senior year last fall and drew a flow chart of what her life was going to look like in the next two years. What it boiled down to was, graduate somehow. Diploma or GED, either way. If not, get a job and pay some rent here. Go to school, your grandpa is paying. I asked her to think about it and what she wanted to do. I told her I would help her every step of the way as long as she was making some progress and real efforts. She did not like any of this.
She is repeating her senior year this year. There is a very harsh, cynical part of me that believes the CPS invocation was a hail Mary to get her over the graduation line last year. Why are you struggling in school? My mother is abusing me by telling me I'm sick and overmedicating me. I suspect stories about my parenting were first put out to garner sympathy and claim hardship, but they escalated to the point where the school was compelled to report it.
Anyway. I struggle with the lack of responsibility and escape into fantasy. It's bizarre to me that a very specific set of behaviors seem to be a family trait, at least back to her shiftless great-grandfather. Her grandmother was lost in this world too (eventually permanently with her early descent into dementia and death), but she found someone in college to take care of her like she was a child: Franny's grandfather. And he continues to care for SeaFed and now Franny.
As a VERY close second of what gives me pause about Franny, I think about what Strudel went through with the CPS thing. I don't want to overstate this or make it more dramatic than it was, because while it was stressful, it didn't seem like a huge threat to her from my eyes, on a practical level. I did not believe Strudel would be taken out of our home. As I've said before she had friends who have dealt with CPS and she knows what the possible outcomes are, so she worried and was pissed. That's a level of betrayal for her from her sister that was hard to get over. And I think she's still not over it.

Huntington, October
******************
In June I tumbled into a work situation that was kind of out of the frying pan into the spilled milk. I was moved out of a good shop I was in where I was getting maybe 25 hours a week, which sucked, to a small company that would work me 40.
Putting it simply, the department I worked in consisted of one person who did not like people who are not like them. For the first time in my life I really felt the effects of nasty, condescending sexual discrimination on a daily basis. I didn't really know what it was like before. I've dealt with a lot of assholes. I've dealt with a lot of one-off comments that were either disgusting or depressing. I've dealt with ongoing sexual harassment situations, but this was different.
This was my first experience with somebody who, on a daily basis, was trying to just grind me down into little bits. He was convinced I was incompetent in almost every way, in spite of the fact I was producing work and showing up on time ready to rumble every day. I felt like he was trying to run me off the trade, or at the very least, the jobsite. The only bright side to it (which is not a real bright side at all) was the fact that this boss was pretty equally awful to another apprentice who had come from Mexico originally. He mocked the other apprentice's accent to his face. The boss told me I was going to have to be the one to issue orders to him, since he didn't understand him, which is inappropriate. I found the apprentice to be easily intelligible and very fluent. He used American slang, metaphors, and cracked jokes.
In the end the situation disintegrated to the point where I literally couldn't even speak to my boss. Any time I would try to talk to him let him know why I was doing something or ask him a question he would talk loudly at me and over me until I would be quiet. He told the other apprentices not to talk to me or ask me any questions.
There's a lot more to this story and what I experienced ("So…are you going to quit sheet metal when you get pregnant?") but not being able to even participate in two-way communication was the last straw for me. I did everything I could to get out of there, which is really my last resort in any situation while I'm an apprentice. There is a very real risk in any situation that you will be labeled as a complainer, as someone who cries wolf, or as a woman who is not fit to work in the trade. So I considered very carefully what I was doing before I did it and it took me about 3 months to arrive at the decision and get to the point where I couldn't take anymore.
On my way out the owner of the company told me I was not used to the culture and working with men, since I had only been in the trades for three years. I told him I came from tech and mostly worked with men then, and that it wasn't a men problem, it was an asshole problem.
It was taking a toll on me physically as well. When I'm unhappy I don't have much of an appetite so I was definitely losing weight, including muscle mass since the shop work was easier overall than what I'd been doing in the field. I couldn't sleep well, and I was losing more hair than my typical shedding, which I notice when I'm stressed out. I just felt very alone because I didn't want to come home and tell stories about what was happening to me every night. The kid would politely ask me how work went and I would usually just be honest with her and say it was terrible again but it's over and then we would move on quickly and talk about something else. Now I am back to telling her stories about a dumb thing I saw or did myself, or good things that happened.

Luke's Diner and some rando tourists, October
So I had a crack in all of this gloominess and crap in July when I went out of town for the Twin Peaks festival. It was good as always to be surrounded by some like-minded friends who understand me and to be able to take a little mini vacation. When you're in the middle of situational depression it's nice to have a reminder what life feels like again. It's like diving into a icy cold lake but maybe one that you can breathe in….or maybe it's like getting out of a big ball of goo for the first time and having fresh air. I don't know.
I'm thankful when things go right in these shit work situations. People above me in the union investigated was going on in my workplace. Eventually the boss I had was sentenced to 8 hours of sensitivity training. Eight hours for my four months of crap, but I think it's a good thing. I've been thinking about it a lot lately in the wake of the #metoo movement–this kind of general discussion and culture that's bubbling up where white men (especially older ones) feel like they sort of don't know what to do or how to act anymore. I appreciate the ones that are questioning their actions or having conversations with people and not just waving their hands and saying the world's gone crazy.
When I was younger I think what I wanted was everyone to do the right thing for the right reasons but now that I'm older I just think if this bad boss gets this slap on the wrist, a mark on his record with the union, and sensitivity training and what he gets out of it is that he needs to just SHUT HIS FUCKING MOUTH AND DO HIS JOB I'm okay with that being the outcome.
So as I look back on 2018 it's been another hard year emotionally. I feel like I'm more resilient now, though. I went through a lot of shit this year dealing with Franny's absence and what that means for me and what it means for Strudel who still misses her sister even though they got along terribly most of the time.
Every year I keep thinking as I'm on the eve of a new year that it's going to be MY YEAR, meaning it's going to be a really good year and a lot of good things are going to happen. Like an idiot I keep trying to kick the football because what else can we do? I think I've been approaching life with some kind of weird lottery mentality that eventually I'm going to hit some kind of jackpot and have just an amazing year.
I know the rest of this year is just going to blink by and suddenly it'll be 2019. I guess I'm making kind of a pre-resolution to say that I do want to write more next year. I miss recording the mundane details of my life. I miss recording the weird encounters that I have with other people. When I look back at them later I do they do trigger a memory for me, which is sometimes enjoyable, but I also feel like I learn something eventually. I can see patterns from a distance like flying over farm fields.
What I need to do is remember that every year that I work on some of my goals, that I'm nice to myself and keep my mother's voice out of my head, that I surround myself with positive people who are in the struggle with me, I am making it my year, my life. And there's going to be speedbumps constantly. Am I happier than I was before I got sick? Yes. Happier than I was a year ago? Certainly. Really bad things can happen and eventually you start living again.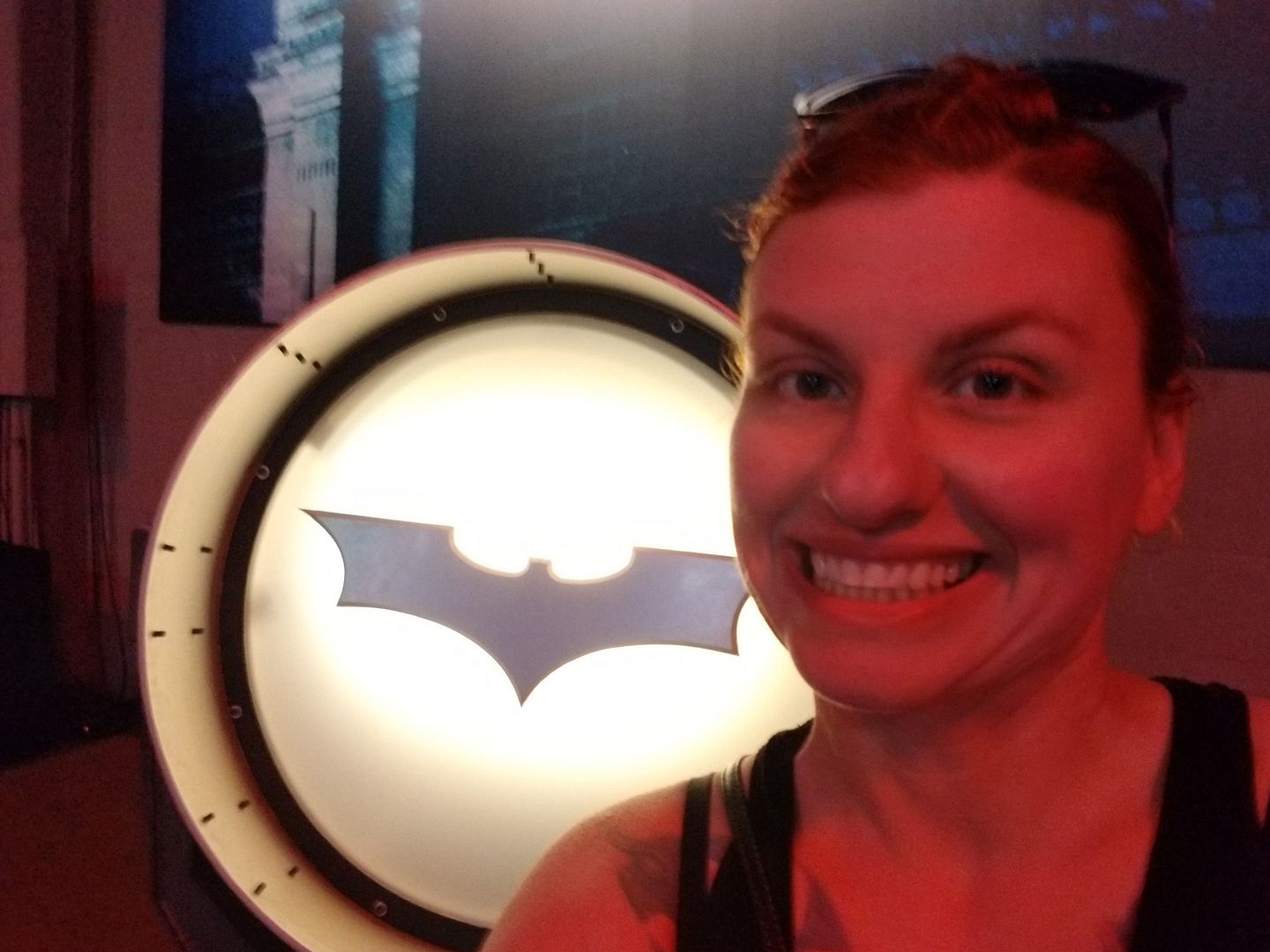 No excuses cheeseball tourist selfie, October