On Saturday I picked up Edith.
She took to Horace immediately.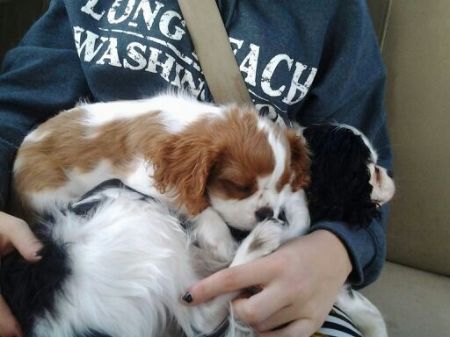 It's a nice week for pottytraining.
There's chickens in them thar hills.
There is a lot of this happening:

So I'm up a couple of times a night again, but it's not too bad. We're having fewer accidents than the first time, because I'm a slightly more seasoned at dog training now. And now my wee pack is complete.