Maybe sometimes you have wondered to yourself what I was up to when I was on my court-ordered "blog hiatus" back in '04 and '05. You know, I tried to branch out. I got a lot of different offers. Mostly from places like boat shows, and the opening of the new Office Maxx in U-Village. It's cool, I can cut a mean ceremonial ribbon.
The one project I got involved with that I'm sorry never took off was my album. It dropped in early '05. Oh well. Maybe it's not too late for it to become an underground hit.
NOW FOR YOU, BITCHES. SJ SINGS.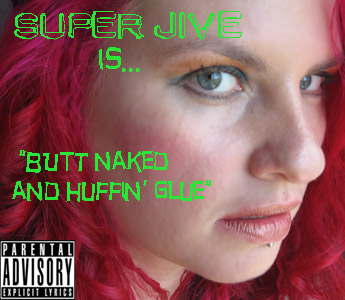 FEATURING SUCH AS:
BOOM BOOM BOOM (BOY YOU BANGIN' MY WOMB)
HIPPITY HOPPETY BUTT PANCAKE (feat. Ludacris) and
LET'S SEE MADONNA LICK HER OWN ASSHOLE
AND BALLADS SUCH AS:
UNITORNS ARE HELLA BRUTERFUL (feat. Jewel)
I ONLY TOLD YOU (I HAD SYPHILIS SO YOU WOULD LEAVE AFTER YOU WENT DOWN ON ME) and
DAS DEUTSCHLANDLIED
ALL FOR THE LO LO PRICE OF
Aw, what the hell. Ima throw this into my TOTALLY STORE!!!!
In Other News
Ahem.
Today we are in Bollywood over here. Jam on! It's Friday bitches, and the streets are safe from blonde toothpicks with wonky eyes!
The Beetles?
Can't stop staring at the…beard.