Regular readers may have noticed I mentioned a vacation in the middle of all my usual blibber-blubber stream-of-consciousness weh-weh-my-pussy-hurts life stuff. I posted a selection of pics from Maui and Molokai, if you're interested. I had a really nice time. I was there for a week and was pretty much on Seattle time most of the time, up at 4, to bed at 10 at the latest (apparently I am elderly). I drank mai tais and went to beach yoga and hiked around a little and swam A LOT. I have not really had a proper vacation in years. I feel fortunate to have seen three islands now.
Hawaii is always a little weird. It's another state and primed for tourism, but there is a lot of kind of post-colonial tension still at work there. I had a really interesting talk with a tour guide on Molokai about history and politics once he saw I was receptive to it, away from the other gringos. He was a legend. I wish I could have captured him singing "Fly Me to the Moon" as we were trapped in the van with him. I came back and was sleeping ten-hour stints, which surprised me. Anyway, I am happy to be back now that my schedule's recovered.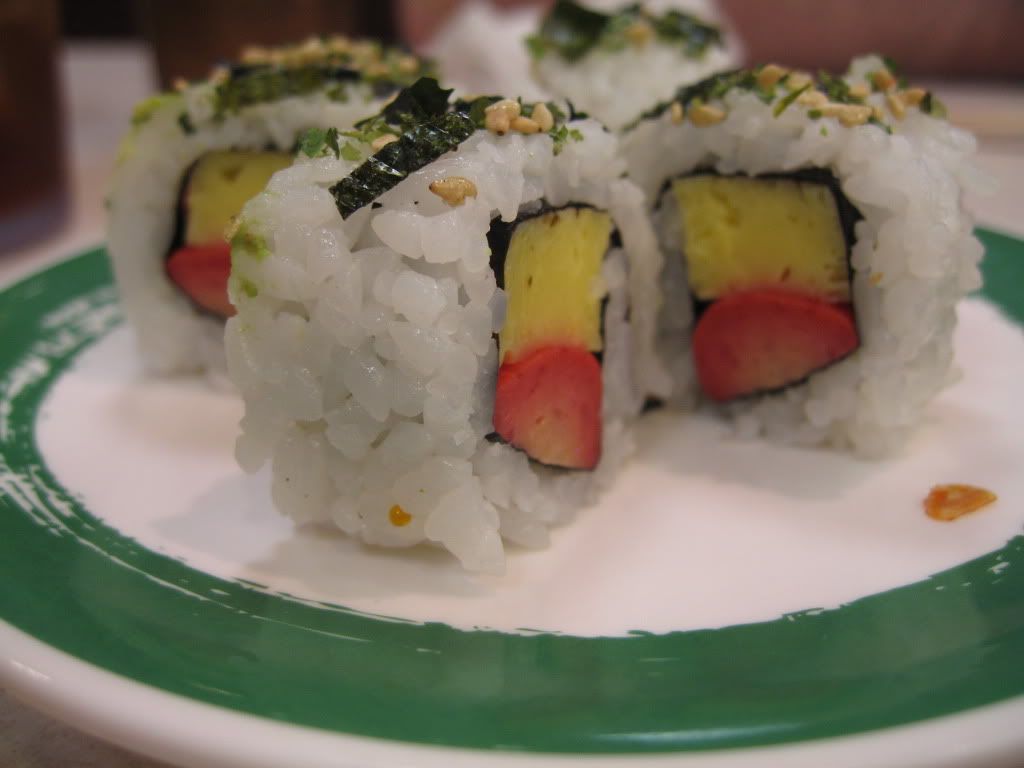 Hot dog sushi at Maui Mall.