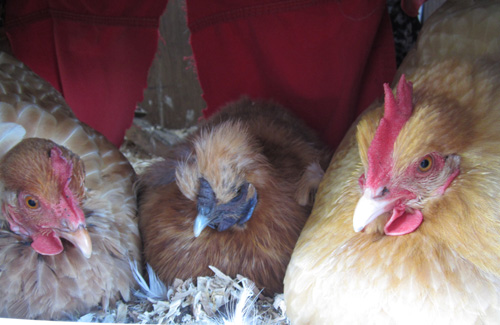 L-R: Zsa Zsa, Death Ray, and Veronica. I cannot believe I still have two of my original gangsta chickens. Veronica is the yellow ball of fuzz in the tank. Also, R.I.P Calliope and a barred cochin that ended up being a rooster. I got Death Ray later that summer.
It's eggy up in myah. Planted lemon cucumbers, crookneck squash, and some green cucumber today, so the garden is DONE, dude. There are shelling peas and tomatoes. I'm sorry I didn't find my camera before the crimson clover was turfed under. It was made of bees! Half the garden is given over to sunflowers and native-type bee-friendly flowers. It's not as bananas this year because it looks like I'm moving in the fall. When I am in the new place I want to build bee hotels.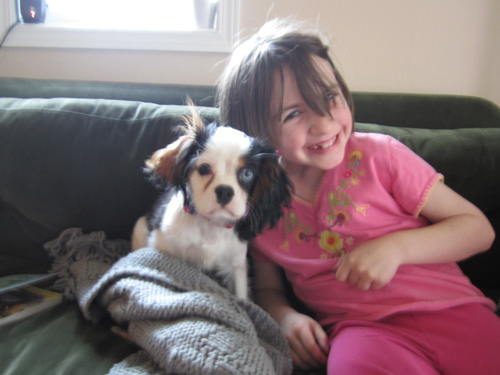 Spaniels are born to look sad.