Ice-T's wife at an auto show or some such.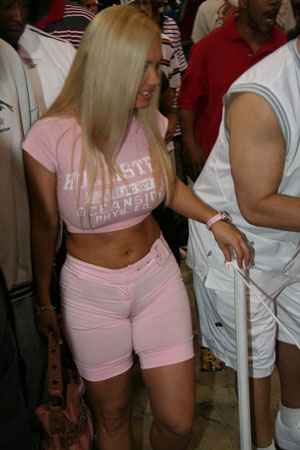 Mrs. T, is that you? Coco T? Eh, someone told me once she had a last name. Would you really need one if you looked like this? (NO.)
Something is missing, though. Something like…five minutes of protochopping.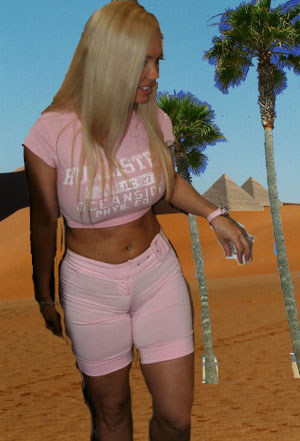 Ah. The desert, serene and with pyramids and crap pasted in. EVOCATIVE, NO?
Something is missing from the desert, however, which I know because of my arid learnings. Or should I say something is only partly there.
AHA!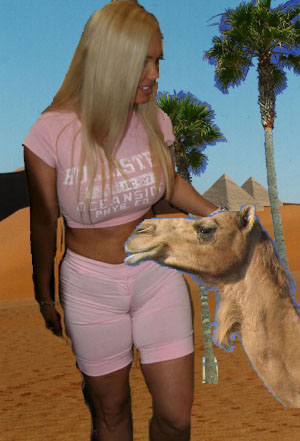 That's better. Now all the camels and their little toes can be friends.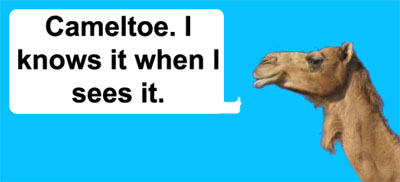 Oh well. At least butt cleavage is out of fashion again.
Awesome. She's a repeat offender. Well, call me repeatedly AMAZED.