Wherein we feature two basketball hoops, 70 quail eggs, Edith, "ten years ago", and &etc.
PRESENTLY (h/t B-Potts) we are seated in the dining room, surrounded by the aroma of natural gas (well, okay, that gross stuff they use to scent it) and the windows open. There is a terrible grinding sound coming from the floor below me, but I am promised that the washing machine will be working by tonight, which is a fucking Xmas miracle in December. The cats and Horace are looking at me murderously, but Edith is chewing on a tendon that is almost as long than she is, with the attitude, "Tro lolo, it has always been this way and so I suppose it will always be."
Puppies, like Earth girls, are easy.
I'm on vacation. Yah-TAH. I have no plans except to get out of town to Portland at some point soon. I'm enjoying hiding in my house when there is not banging noises. I think I like almost anything that changes my perspective some, which this remodel is doing. It has renewed my enthusiasm about having access to my very own personal washer and dryer that is accessible at any time day or night. That is really fucking special, isn't it? How fortunate.
There have been small trials along the way, mostly under the column of capitalism fails. My contractor and I got our wires crossed and I ordered a tub and then he ordered a tub. Two tubs were hurtling towards my house from Kentucky. What a waste! My tub, which as it turns out was the wrong tub, had a bunch of fixtures I needed to fish out from under it, which involved cutting it off its pallet. I was afraid to have the tub come all the way to my house, thinking it would be a major fiasco to find strapping equipment to restrap it, and that it would take up too much room, since the non-Elco half of the garage is filled with things like dodgy dirt piles and tools.
So I decided the most efficient thing would be to drive to the shipping company that received the tub. They were amenable to this and were nice men to boot. One helped me undo the tub, fish the shower and sink fixtures out, and restrap it. I offered to pay for the materials but they waved me away. It was pretty cool to go out to a freight company in Woodinville. I need to find a job where I can hang out all kinds of places where no one wants me, like the laundromat and freight companies. I really wish I would have brought my camera. The office/dispatch area reminded me of some blue collar jobs I had in the way back before college. My back hurt just looking at the "YOU MUST BE COMPLETELY OFF DUTY FOR YOUR BREAKS" sign. I did get a sneak peek of the chrome lion footies as they will look on the correct tub and HOOBOY TACKY SHINY BONER AHOY.
The medicine chest arrived and when I brought it into the house I could hear the contents tinkling merrily–the mirrors were totally shattered. Also I have bought entirely too much tile, because I measured the basement before the plumber showed up and changed the design. The day they cut the cement floor open, many spaghetti poodles as well as other brik-a-brak jumped to their deaths off the shelf, gouging my toilet seat on the way down. There was something I'd never seen before that was original to the house–an electrical lock that opened the garage door, which was the entrance I was using for the workers. This lock is broken now. It's these little things that I didn't foresee happening that are adding to costs and are just kind of generally a bummer. It will be worth it when it's done, though, and I am sitting in a giant vat of hot water reading a Lawrence Block novel.
I put the tile together last weekend to make sure I liked it and the design. This will be, basically, what the shower looks like when it's done. If you cock your head to the left 90 degrees you will see what the vanity backsplash is meant to look like. Everything else is chrome and white.
This lighting is terrible, but let me assure you it's a light green and black–Daltile "Mint Ice." I decided to dance with the one what brung me and make the basement look like the upstairs. So, darker border tile, a "sizzle" tile and BINGO. It's surprisingly hard to walk into a modern local tile store and get your mittens on boring 50s tile. HA.
Speaking of trashy writing like vintage Lawrence Block–I have written another short story, but unlike the one this spring which turned into a novella (whoops) and the one after that in the summer that turned into a novel (double whoops) this is an ACTUAL SHORT STORY. It's about a woman who splits in two. I'm going to submit it to a few "exposure" (free) journals and see what happens after New Years. So that is a good thing that came out of my laundromatting.
I have been doing very little cooking, since my water is unpredictably off or on, and almost no entertaining. I did pickle a bunch of quail eggs on a whim, so these should be delicious in about three weeks. I used the last of my long pepper from my Victorian year. As well as allspice and mustard seed, so they will be Victorian goodness.
On one of my last days of work I decided to take the Elco out. It's only coming out about weekly now, since it does not run as well in the cold, and as the former owner told me, "If the roads are icy and the back is empty, the rear can catch up with the front of the car and kill you." Oh, okay. Good times. It's rarely icy here, though, and the sunrises have been glorious lately. I think this car was made to be in Seattle now, really. Anyway I was driving it home and the volt gauge for the battery started jerking around.
"Nooooooo!" I melodrama-ed, which is my reaction every single time it's not running perfectly. I ran home and played internet mechanic until I found out it was probably one of five things, all likely to do with the alternator. "What is an alternator," I wondered to myself. I have made a vow to learn how cars go and so far I am doing okay with a lot of help. I gave P. the rundown of my findings and he volunteered to take a look. In previous lives before library school he was a tractor mechanic and a fishing boat mechanic, and what is an El Camino if not the bastard child of a boat and a tractor?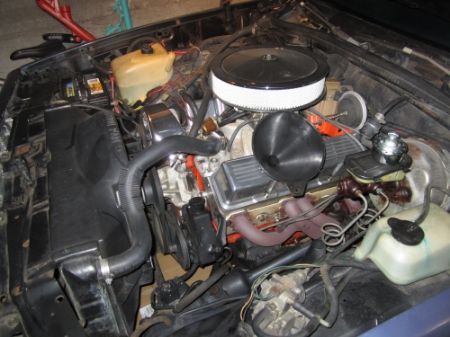 I added the weekly big gulp of oil and he looked from the other side. "Loose wire," he said. I was so happy! I need to get a grip. (Not going to happen.)
As a finale to the 2013 part of the school year, Strudel performed in the holiday concert. She is in choir now, so she got to participate in almost every number done by each grade. Franny and I came to the school early so we could drop Strudel off with her music gang and we took a seat with a cherry view on the world's most uncomfortable bleachers. There is not enough legroom for adults so all the parents end up sitting sideways and twisted for every event in the gym.
LO AND BEHOLD who should enter and make a beeline for where we were sitting but Loudmouth Nemesis Dad, who I have not seen since Halloween, thank fuck. Wait, what is someone who is like a baby nemesis who you only remember exists when you see them? A nemesette.
This jackwagon sat behind us and started making loud declarations about how busy they were and how stressed out his wife was. He has the loudest, most booming voice that can cut through, well, a gym full of parents and their excited children. "Well there's the tree fundraiser," he foghorned. "And my wife is busy with the wine fundraiser. She has to collect 35 more bottles! She is totally overwhelmed! And then we're driving to Idaho for two weeks to visit my wife's family…"
"Do you want to move?" I asked Franny.
"So much," she said.
Our new seats were farther away on the other side and involved a very unpicturesque view of a basketball hoop. It was PERFECT.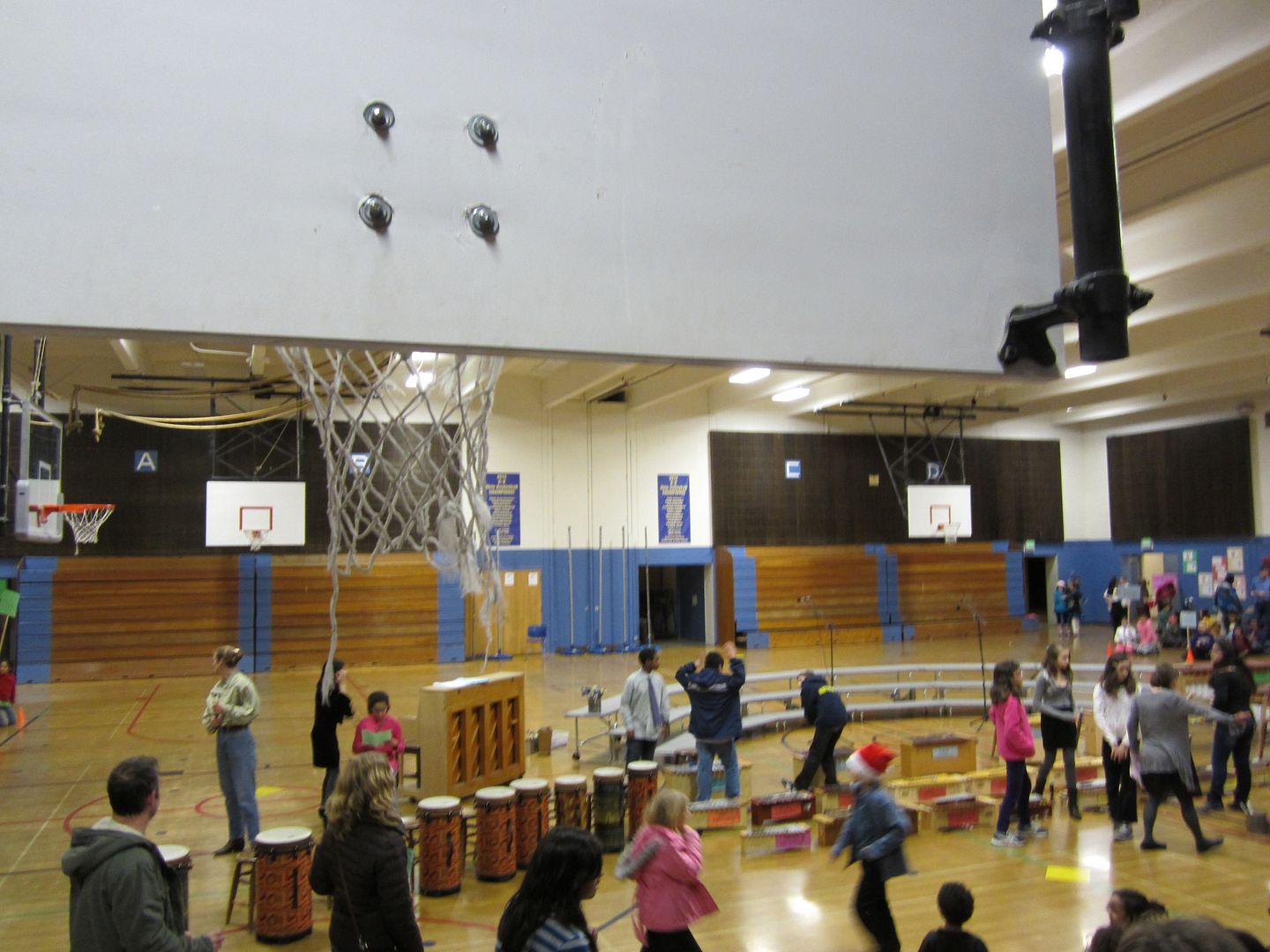 SO. Let's talk about TEN YEARS AGO. I am all over the place today, and I cannot even be arsed to use chapter headings or anything.
ANYWAYS. Look, Ma, I left my husband.
Am I different at 36 than I was at 26 with a three-year-old and totally freaked out? Yeah, I suppose I am. I've learned a lot, but sometimes I feel like the things I've learned about I will not have to go through again. Like, uh…tech contracting, maybe? I know how to do it, but I may never have to call on that special skill set again. I think I'm better at life in general. I learned how to go through a terrible divorce with years of custody fallout shit. Probably won't do that again, because I know how to detangle myself from things now, as well as not getting with people who are rill bad for me.
This is what I, personally, would do differently, if my 36-year-old self was standing behind that little baby 26-year-old graduate student (ha).
1. Document all violence, big and little. I should have taken a picture of where his fist went through the wall, and when he put the doorknob of my new apartment through the wall. I should have called the cops when he was smashing the backyard. I should have called the cops and documented when he assaulted me after our separation, because then I might not have had to deal with the humiliation of the commissioner telling me in court that I "looked like I could take him."
2. I should have kicked him out of our shared home. This, along with the documentation of violence, may have put me in a different standing for custody. I was operating from a place of personal ethics–it was not my house (his father owned it), so I felt like I had no right to stay. I'm sure my ex-FiL wouldn't have minded, and if I'd daylighted the violence outside of court they might not have given him money. Hard to say now.
3. I should not have bothered trying to be friendly. This was a person I could barely talk to before I told him I was leaving him, so there was no point trying to chat with him after. I don't think it hurt anything, per se, it was mostly just a waste of time and a headache. Cordiality and basic communication is different than friendly.
4. This is so small I hesitate to even mention it, but I left way too many things behind. Once the dust settles and you heal up emotionally, there was a lot of stuff I missed. Art I bought in Mexico, other dishes and appliances I'd had for years. I had to trade him a brand new Mark Bittman cookbook just to get the basic bitch Betty Crocker thing I taught myself to cook with, that I am emotionally attached to. Of course all the lovely Mexican art has been chucked now, but it was important that he keep it all at the time.
What would any of this have changed? Again, hard to say. You are rolling the dice when you set foot in family court. I'd like to think we could have avoided those two loooong years of 50/50 custody, as well as his bullshit claims that we should go back to 50/50 time when I filed for child support. But he moved away and his attention wandered eventually, so she has one room and a home base in the end. Would I do it again? Of course, in a heartbeat, and I would do it even more poorly if necessary. Things like my calavera last supper and my dignity lives on in my memory, at least. Merry Fuckmas.