This morning I woke up and the sun was low. I worked for a while and then it popped its head up through the trees and started eating the mist in my yard, which was swirling around. The mist and air reminds me of being in the woods foraging for mushrooms. The temperature has just been perfect–not muggy-hot, but not cold, either. Cloudy and hazy in the morning and then it burns off by the afternoon.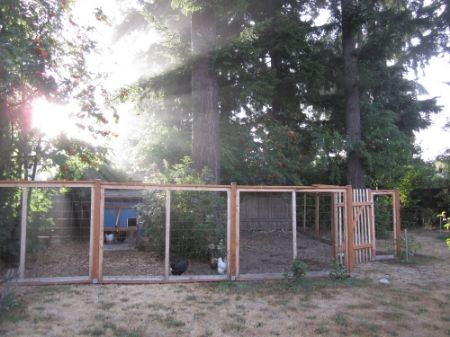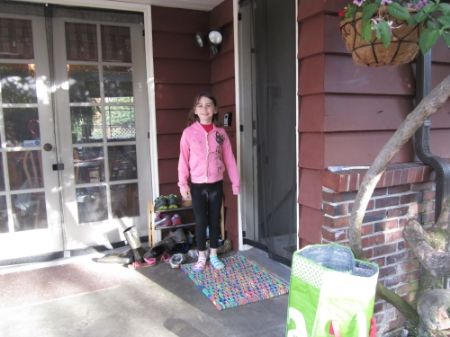 I took the girls out last night and P. made a fruits basket while I was out.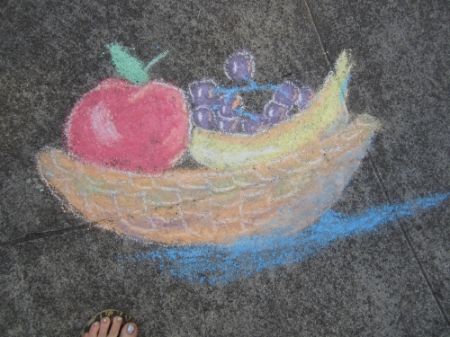 IN OTHER NEWS
We celebrated my sister's birthday on Saturday. She is 26. Can you believe that? She used to guest star on this joint as a high schooler. I remember when I was 26. I was in library school! I had pink hair then and chickens. So much has changed since the…uh.
We went on a harbor cruise and then to dinner on one of the piers. The theme of the day was photobombing.
"MOM MOM WE DON'T HAVE ARMS!!"
Rilly girls. The hits just keep coming from this comedy duo.
Franny: I will wear the crab hat for five dollars.
Strudel: I will wear it for NOTHING.
SOLD!!
In today's matinee, the part of Sally Draper will be played by Franny, who was not only wearing this dress but then promptly ordered a "Roy Rogers." That is her grandfather all over. She spent a week with him at the beginning of the summer at sailing camp, exploring her WASP roots.
Morgan strokes the hot lemon towels.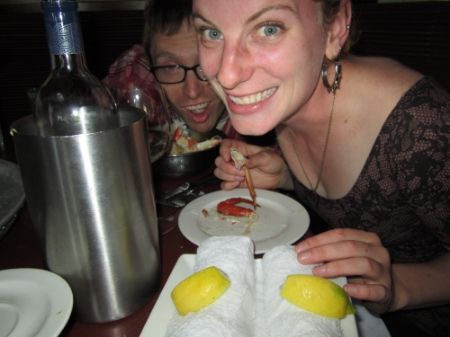 I took a quick shower before we left to meet Morgan and her fella and when I got home I washed my face and all this dirt just sheeted off it. Holy crap! Summer pollution ahoy. Soon the rains will come back and stick the pollutions to the ground again.