Edith has now lived through her first fireworks extravaganza. In fact, she was not alive a year ago on the fourth. New Year's came when she was six months old, and was pretty quiet up here in the northlands of Seattle, with only a few scattered bottle rockets and bangs, but the fourth pretty much goes on all week. I think it was a little calmer leading up to it because everyone knew it was on a Friday this year, kicking off a longer weekend.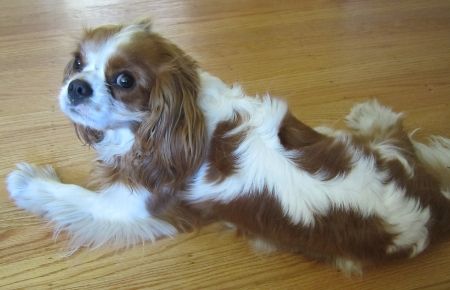 Hot doggy
I keep prescription dog drugs in the house for fireworks. We call it Sleepy Cheese and it is a joyous event to receive druggy dog Communion in the form of half a pill in a cheddar packet.
I doped them up well before sundown, but with Edith, I'm not sure I needed to bother. She's just so unflappable about things that seem like they'd be a big deal in Dog Land. Mysterious, unseen booms send Horace skittering under a chair, or better yet up on the bathroom counter, or, ideally, up on a person. Edith, outdoors, raised her head slightly at a sound that could be downtown being attacked by bomber jets, blinked slowly, and squatted to pee, her complete lack of fucks evident.
Horace is also terrified of most other dogs, even ones he knows well, except Edith, of course. I took him to a dog beach recently, and he spent most of the time skittering at my legs with sandy paws, or on my lap, crying like a toddler past his naptime, howling in terror when another dog approached to say butt-hello. A dog belonging to a person I know from work approached us and Horace turned away, facing in to my chest. "SAVE ME FROM THIS," his eyes pleaded. So I did.
Edith stood on the edge of the lake as the water lapped in, her perpetually wagging tail greeting all passersby. She didn't much care where we were or what was happening, and was just as excited that we were leaving, since that would mean ONWARD OMG.
"Aw, look at the cute little Cavalier," dog owners said as Edith smiled at them as we left.
"What was that? Was that dog having a seizure?" others said, as they saw Horace squirming in my arms, eyes rolling around in his head to expose the whites as we quickly made for the exit gate.
They do work as a team, though. For a while I thought Edith was about as smart as a bag of hair, and then I realized that Horace is simply her guide dog. She does not have to think or look at me, she can just follow exactly what he's doing. She is nearly silent, but her bark is slightly different than Horace's, and she never barks on cue. There is something about her bark, no kidding, that sounds like Judy Garland's singing voice (pre-1960s comback concerts). It's nice.
"Speak!" I say to Edith, and she sneezes at me. Noting that cookies are being issued, Horace runs up and begins skittering around, doing his pre-bark behavior, which is sneezing and quiet woofling. Finally, he barks and I give him a cookie, as if to say, "See, lady, this is how you do it."
"Speak," I say again, to Edith, giving her the hand signal at the same time. Every time she looks at Horace, and he speaks for her. If he dares to remain silent, she kicks him and bites his ear.
Horace looks at me as I give commands throughout the day. Inside, outside, up, down, sit. Edith watches him every time. If I speak directly to Edith she runs to Horace and begins kicking him frantically. "This is the guy you want, see? I was nowhere near the park at the time the mugging took place." He succeeds in her stead and she literally steals the cookie out of his mouth. He opens the food puzzles at work, and she follows in his wake, gobbling up his spoils like Ms. Pac Man on dots.
Recently at work Edith ran over to someone in my area who was giving their dog a treat. "I don't have any for you, sorry." Edith saw the hand signal that I use for "No more," which can apply to food or the end of one of our futile training sessions. Edith took this in and immediately turned and came back to me.
"So you do know things, you devil!" I said to her, louder than I meant to.
Edith looked away from me and promptly kicked Horace like a recalcitrant jukebox. "Translate," she said to him.
Edith is a family dog, no one's dog. She seems to love everyone pretty much equally, especially if they are holding food. She's happy as long as we're somewhat nearby, and will lean on someone's leg or sit in a lap if it's convenient and not too hot. She doesn't make demands, really, just shows up and is confident someone will pet her or say hello.
Horace, the Edward Cullen of Cavaliers, is MY DOG and wants everyone to know it. When he sits on a foreign lap he stares intently at me constantly as if to say, "I know if looks like I'm visiting someone else, but I'm thinking of you the WHOLE TIME." He likes to be glued to me. I think if he could be, he would meld his furry body into mine, or climb into my mouth.
This morning I let the dogs out and left the back door open, so they could let themselves in through my curtain style screens. I went back to bed, which is a luxury of summer Sundays when I don't have to wait by the door or outside in the drizzle to let them back in. After a couple of minutes I heard jolly trotting in the hall and SPROING! Edith popped up and flopped down next to me in the crook of my elbow. Horace's spot.
Horace followed about a minute later: SPROING! He thought he would scootch in to his customary place but there was a hateful red dog there, Precious. I could see his tiny brain working and his eyebrows crinkling as he decided what to do. It was simple–he would climb over the other dog and lay on her head. I stopped him, my hand out like a traffic cops's, at the edge of where she was resting comfortably. He gave me a hurt look of confusion and spent several minutes stewing at the end of the bed, staring at me, glaring at Edith, making impatient little huf huf noises and sneezing. I ignored him and continued reading.
After a couple more minutes, Edith got too warm as she always did, and moved to her preferred space nearer to my feet. Horace whooshed in to be spooned, making a satisfied grunt as he settled in, gazing into my eyes creepily.

Moodily waiting for me to get this blasted laptop off my lap.
What is comes down to, ultimately, is that Horace is very concerned with what we are doing and what is happening, and Edith just isn't. Edith is not smart enough to be scared of sensible things, and Horace is smart enough to do a bundle of tricks but not smart enough to know what will and won't hurt him. Edith's got a strong interest in dog work, like running and rolling in disgusting crap and hoovering the floor after I cook. Horace is afraid of my feisty cat, Nightmere, smoke alarms, chickens, fans, Ceiling Dog (there is a mirror on the ceiling of the elevator at work), and of being ignored by me.
However, I walked the dogs to Strudel's camp the other day, and saw a different side of Edith the Glib, Edith the Feckless, Edith the Casualier. As we crossed the parking lot, Edith lost her mind. If she hadn't been leashed, she'd probably be halfway to the border by now. I looked for a squirrel, a cat, another dog–nothing. A perfectly ordinary orange cone was tipped on its side in the parking lot and was apparently giving Edith the hairy eyeball.
"THE FUCK IS THAT THING?" Edith barked, yoyoing around to the limits of her leash and back. "THE FUCK IS IT DOING?"
Horace looked similarly puzzled; though, to be fair, puzzlement is not an uncommon look for him. I subtly cheated our route towards the sinister cone so we could all investigate further. Edith dropped to her belly and crept towards it like it was a giant hissing cobra. Horace walked to it nonchalantly, barely sniffing it, since it was so uninteresting.
"What is that, Edith?" I said. She continued to squirm on the ground, trying to be brave with every fiber of her doofy being.
Horace gave it a little kick and Edith's face went WOOOOOW and set off another round of barking. He gave me a look, which, if he were human, would have involved him jerking his thumb at her and saying, "Can you even believe this lady?"
IN OTHER NEWS, I'M THE WORST
I spent some time in the backyard today, hogging all the vitamin D to myself while P. did more demo work in the basement. I came downstairs after to take a shower and change. I was freshly out of the shower and in the midst of switching laundry when he called to me through one of the open studs.
"Are you naked over there?" he asked. Wishful, bored thinking.
"No, but I am wearing a very unflattering robe," I said.
"Flattering?"
"No, I said 'unflattering.' Also my cellulite is especially prominent today."
"Wow are you doing this wrong," he said.
#bonerkiller
IN OTHER, OTHER NEWS
Strudel had a bunch of reward tickets stolen from her on one of the last days of school in June. The tickets were awarded for good behavior, extra effort, and various jobs throughout the year, and were meant to be spent on the last day of school in a classroom prize "auction." It was especially a bummer because she had earned the most tickets in the class, and her name was written on all of them, so whomever stole them could not even spend them.
She borrowed a ticket from a friend and left it out on her chair, while she went to another part of the classroom, and watched her desk. Sure enough, a kid came along and looked in her desk and ganked the ticket. This led to a full search of his desk, which turned up all 300-plus tickets with her name written on them.
She excitedly told me the story, which was great to hear after the previous day when she had returned home defeated and glum about the theft. P. and I discussed buying her some prize to make up for it, since it really wasn't her fault.
"You're like Sherlock," I said, high-fiving her. "You solved the crime and now you can go play your violin."
"I went into my mind palace for ideas," she said.
Keep practicing, kid.