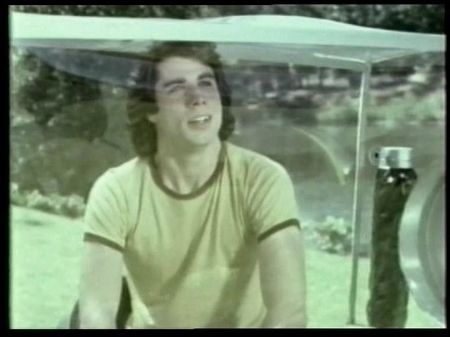 Thetans! Thetans errwhur!!
Weird week. I had really vivid nightmares all week, and night sweats, and just generally woke up a lot. I realized partway through the week, once cool lesions started opening up on my scalp and my lymph nodes started raising again, that I had gotten corn from somewhere. The list of symptoms is long, and it's unmistakable now.
I'm discovering more and more that things I buy are often cut with or cross contaminated by something, even if there's no listing. I've been reading about the adulteration of honey, and olive oil, and the practice of adding (corn-based) glycerin or HFCS to some red wines. This made me think about why, even if I was making every sauce and meal from ingredients that read "contains 100% whatever this is called," I was still having adverse affects sometimes.
So this week it was tamarind paste–I happened to be at a Whole Foods, which carries a different brand than my home store. It said 100% tamarind paste so I bought it and added it to a chutney, which was nothing else but fresh herbs, a little safe seasoning, and whole dates. I made it to go with some onion pakoras that were a terrible fail in the fryer (not enough batter). I salvaged them by mounding them like drop biscuits and baking them on a high temp. Strudel and I ate the chutney for a couple of days with leftovers and she got sick too.
"How are you feeling?" I asked her when she came home. I had gotten a call from the nurse earlier that day, who said she had fallen, knocked her loose tooth out, and swallowed it.
"Well, pretty bad. And dizzy. Which is why I fell down. Also my throat is sore from swallowing my tooth."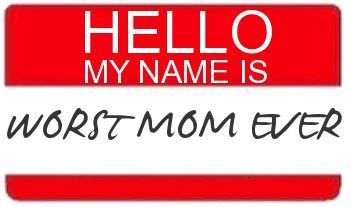 I poured out the leftover chutney.
At this point, I think my best bet is to compile a list of brands with the reactions they cause (and more importantly, brands that do NOT cause reactions) and make it accessible by phone for shopping (I'm about to pull the trigger on a new smart phone so it should do more than just make calls and send texts that my janky old grey mare has been reduced to).
I woke up this morning feeling super hungover (no booze for the past two days) and in theory I am supposed to be running in a 5K on Sunday. I felt marvelous last weekend when I had a houseguest and was wrangling bees. Now I have not been running enough and have been falling into bed exhausted. P. keeps asking me about the race and I am so demoralized right now I don't even want to think about it. It felt completely attainable last week. Maybe things will turn around by Sunday.
Franny was hanging onto corn for the past few months. She told me she wanted to see how she did, to see if maybe just cutting out wheat and most dairy would do it. She had a pretty serious crash over spring break on a day when she treated herself to a giant Arizona Iced Tea "juice" (HFCS). She came home and tried to do the crossword puzzle in People, of all things, which could really be worked out by a moderately clever grey squirrel, and got frustrated and was going all dyslexic in the letter spaces. Then she wandered around the house for a while, and cried for what she admitted was "no reason." She was in bed by 8 p.m. that night.
I used to get these odd narcoleptic crashes after lunchtime sometimes where if I was sitting my body would shut down as if I'd been drugged for about ten minutes. Things would literally start to shut in on me and go kind of black–aggressive unconsciousness. If we were on a road trip I could stop midsentence and then come back to life about ten minutes later, snapping awake as if I'd never been asleep, and finish my thought. I used to sleep on the commuter bus from Microsoft daily a few years ago.
So it was all kind of familiar. I talked to her about it the next day after she'd slept it off. "Sooo, I noticed you had a large corn drink earlier that day, and your crying for no reason and brainfog and tiredness seemed familiar…." Later that day she said she was going to try to deliberately cut out corn.
"I have no idea what I'm going to eat at my dad's house now," she lamented. "He already gives me a hard time. 'Don't you get tired of no variety?' he says. My choice is to feel like crap or eat nothing sometimes!" She eats a lot of rice there.
This is…kind of frustrating, but kind of just silly. We have a ton of variety here, in the world of spices and flavorings, and every kind of seasonal veggie, and loads of gluten-free grains. As I've written about, we make gluten free breads or cookies sometimes. From what she describes, there's not much chance for "variety" over there because ingredients that don't work for her are in most meals. I don't like that she's being treated like she's making a strictly moral dietary choice or is being a picky teenager for no reason. She feels her stepmother still has no understanding of what she's dealing with. ("What is Celiac anyway?")
P. and I put our heads together and asked if it would help to have some kind of grocery list. Her dad takes her to the store every Friday that he picks her up, which is nice, but expecting a 14-year-old to meal plan on the spot, not knowing what is in his pantry, is challenging. I didn't really get good at weekly meal planning until I was in my late 20s (and finally had a fixed, consistent cashflow and budget that was barely above the poverty level I'd been living at for years, that was key).
So I sat down with her and made a short list of staples that she could prepare as sides with little fuss or cost, like baked potatoes, or putting fried eggs on rice. I winged a really simple beans and rice recipe for her. I told her to take Kind bars out of our pantry as backup. We tried to think of things her little sisters wouldn't want to raid–not to be stingy, but so Franny's "special" stuff would not get eaten, leaving her with things she could not eat.
Okay, okay, so I admit that I am often overzealous about hacking my kids' lives so they will run better and smoother. It's definitely an overreaction to having zero help with things when I was a child. Sometimes my brain goes, "Hey, you came out of it fine"…except those times that I was unsafe, or underfed, or hiding the fact that I needed medical attention because asking for a lift to the doctor was a bad idea. I am trying not to do everything for them. I know they will go out into the world and step on 28 rakes on the first day, but I want them to have a shot at realizing that there's more than one way to solve a problem. And that it is okay to ask for help with things.
Anyway, I am happy that most of the time I can go for a run, especially in light of the fact that I was laying in bed most of the time a year ago, and that most of the time my scalp is not covered in lesions. (HA. There's a sentence I didn't think I'd ever write. wtf) I'm happy that Strudel is kicking ass and taking names most of the time now as well.
P. and I "worked" the bees midweek to see what was happening in there and to see if the queens were out loose from their cages. We took the tops off the hives and straightened comb out as much as we could. I didn't see any eggs yet, but if things are going well we should see larva tomorrow. I will bring my camera for that. I wouldn't say we were in a rush on Tuesday, but the sun was setting and it was rather cold and miserable. It has been thrilling to see foragers bringing in their fat pollen legs on the nicer days this week. P. says he can feel his brain crinkling because there is so much to think about.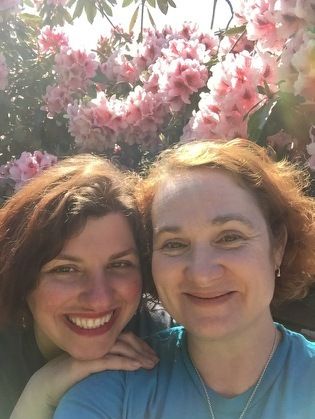 And, for posterity, here is Shan and I on Sunday in my yard after she spent the night. HER phone will deign to take pics. Unfortunately for her she was swamped with monitoring posts for her site/various social media on Saturday night, so I said HEY LET'S BE VEGETABLES. I turned on a few episodes of Flight of the Conchords and we just kind of giggled and had a glass of wine and didn't talk exhaustively to 1 a.m. or anything. It is nice having the type of old friend who you cannot see for a year and a half and then just sit with them. I am very grateful to her. If she hadn't gotten in my face on my blog in 2003 or so, I never would have gotten to know her. I get my head pretty far up my obtuse, increasingly introverted ass sometimes, so I am happy that some people have decided to B&E into my life.