My sister was driving me to IKEA on a day that we both had off. Work's been really slow and I often get cut just in time to get stuck in normal rush hour, before the northbound express lanes open. But not this day–it was a small field trip mostly to gawk at the store's remodel and an excuse to hang out.
The freeway was lit with that strange Seattle late fall light that looks yellow and cuts through the clouds at an angle so you feel like someone's holding a giant filtered spotlight on part of the city. There was a good blow on too so on stretches of the freeway the leaves were tumbling along with us at 60 mph before destroying themselves on retaining walls and under truck wheels.
Morgan looked beautiful in silhouette, in the sepia light. I could see the fine lines that are forming on her delicate skin that are making a record of her life. I imagined her drawing on a cigarette, as I had seen many times before. I imagined her eating. I imagined her crying. I imagined her mouth wrapped around a child's pacifier as I had seen many times.
She turned her head toward me briefly and I saw the vertical scar on her upper lip perfectly illuminated for a second. I forget about it for months and years at a time until it pops out. I see it even less now that she quit smoking three years ago.
Morgan was small when it happened, just beginning to pull up. I remember her creeping around our living room one day and my mother hissing at me where I sat on our massive sectional, reading the TV Guide cover-to-cover as I did every week: "Watch her!" My mother was on the phone, wandering around the dining room and out of sight. I got sucked back in to reading about what Tony Danza was up to in his spare time.
I saw Morgan fall out of the corner of my eye, followed by the blunt smack of flesh meeting a hard surface and then a wail. My mother swore, put the phone down, and came back into the room. I rushed over to pull Morgan up and there was blood all over her mouth. She had cracked her face on the sharp wooden corner of our giant television. I wondered if she would go to the hospital like I did when the dart machine fell on me and split my head open.
By this time my mother was off the phone. "I TOLD YOU TO WATCH HER!" This was my fault. Every time I saw the bandage and then the angry red scar for the next few years, I felt a twinge of guilt. I should have been watching her.
In grad school Franny was small and I was burning the candle. Now was the time to make a big push, I reckoned. I was still so young so it was okay to work and take too many classes and spend time with Franny whenever I could. I had a night class and I would come home and work on papers or reading and then I had the day off home to continue the unending slog through books and papers. In the morning SeaFed was gone, pretending to drive his taxi but becoming increasingly disinterested in working again.
I remember always getting sleepy around ten o'clock, just in time for Sesame Street. I would twiddle the bunny ears on our 19″ teevee to make PBS as clear as possible. I poured a cup of Cheerios for Franny and would lie down on the couch, bending my knees and locking her in behind them. I would doze but would snap awake if she tried to move out of her little fort. If I was lucky I could steal a 15 minute nap in this way.
It always made me think of Morgan, too. She liked being trapped behind my legs like this. We would play "prisoner" over and over when I was 12. My legs would swing shut, locking her onto the couch and say, "You're my prisoner!" She would scream "PRITNER!" and laugh. Or she would pretend she was driving a car and my legs were the door and then the dashboard.
The phone rang, snapping me out of my short nap. It was red and a cord attached it to the wall, and no one could get through if I had the dial up internet on. Franny was where I'd put her, in a trance, watching Elmo, methodically eating one Cheerio after another. It was my mother. I'm sure I sounded groggy when I answered.
"I'm just hanging out with the kid," I said. She sounded a little odd, but I was disinterested in unpacking her mood. I don't remember what she wanted.
Later my sister, who was 15 then, told me that my mother rang off and immediately said, "I think she was asleep!"
"And?" my sister said, or some variation on that. Due to a combination of Stockholm Syndrome and decent experiences, my sister trusted my parenting.
"She should be watching her!"
A few months later, my sister was spending most of her spare time at my house, even though we were in the middle of unending reno hell and there was only a couch for her to sleep on. SeaFed didn't really notice or care; at times his obliviousness was advantageous. I think I needed my sister around as much as she needed me then.
She's been a great source of support for me lately, which still surprises me. Now she's watching over me. She reads between the lines on my texts: "Everything ok?"
No, not really. This is hard to say and I've been trying to say it for almost a month: Franny moved out before Thanksgiving and in with her dad.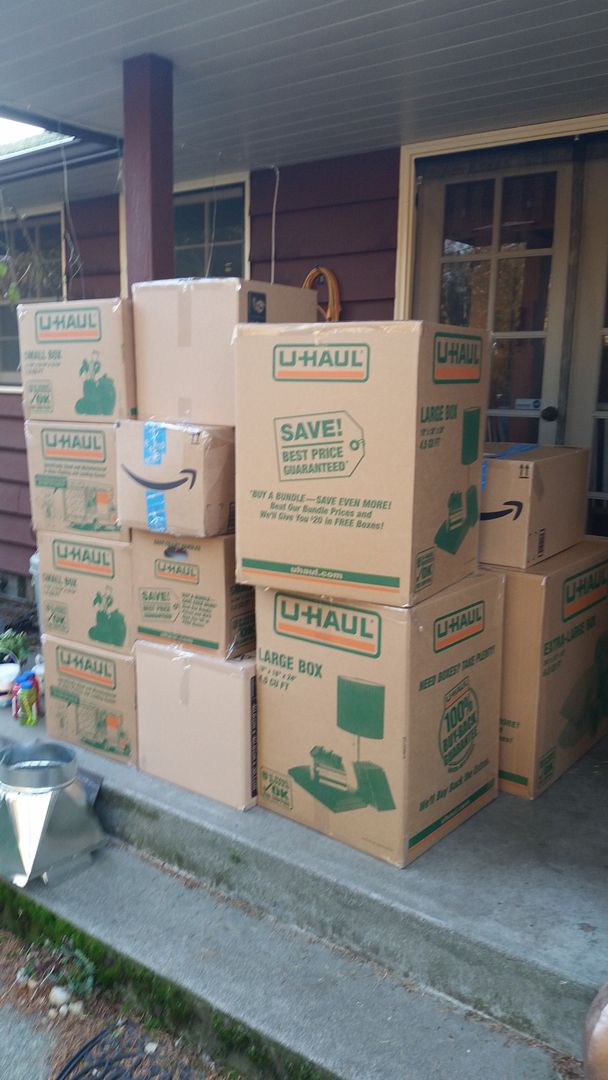 I have to pull away from this sentence before my melt onto my dining room floor and ugly cry until I die of dehydration. So.
I've been experiencing waves of anger over the last few weeks that I think are kind of protecting me and keeping me functional so I'm not just a big wound constantly, and I can do things like go to work and buy groceries. The things that feel so stupid and pointless but are kind of reassuring because you know that life is going to go on.
I also don't like this feeling, though. It's like a death in that every meal you make that the missing person liked but is not eating with you, or every little change you make to your house, or every passing day is a brick in the path that takes you away from that person you miss, leaving them in the blurry past.
I am crying again, I need to pull away from this again, so I will be shitty and angry: SeaFed, who has relinquished himself to his father's care, has been gifted some kind of large property on his island with multiple mother-in-law cottages. It sounds like their previous house was kind of melting due to age, neglect, and poor DIY repair work. His father used to attempt to set him up in business, either at an office or working for himself. Now I think he's just resigned himself to being his carer. I think there will probably be a trust set up after his father dies.
It's like the movie The Truman Show. I think everyone around him is invested in the appearance of SeaFed being a functional adult, and this is how it works for them. I was not ever good at participating in this charade, although I realize I could be a lady of leisure on an island in my own compound if I could have played along.
I had another realization recently that SeaFed is a high-functioning autistic. I think his mother was autistic, and it sounds like his grandfather was too. (Leslie you know it's true and it's too late now. Get you-know-who tested.)
I spoke with Franny about these thoughts a few months ago and she seemed somewhat reassured that there could be a reason that her father wasn't very engaged with her life nor did he remember what her health conditions were, so couldn't accommodate her. What I was saying made sense to her. At the same time, I feel like this possibility made her angry. I think it was hard for her to reframe the narrative of her situation with her father and see him as someone who had a reason for being limited beyond just thoughtlessness. I remember her being ten or so and saying out of the blue, "I think there's something wrong with my dad." She was right that he's not typical.
In the first couple of years we were married, I remember SeaFed's father expressed relief a couple of times that I'd come into his life and seemed to be steering the ship. They had reached their wit's end with him as a teenager when he really dialed into his dual talents of wasting someone else's hard-earned money and his penchant for petty criminality. Here was someone who could take them off his hands. Maybe he would get his act together now.
My increase in responsibility happened bit by bit. When I met SeaFed, I had no idea how to adult beyond knowing that I had to have a job and write a rent check every month. He would take me out places and not pay parking. I didn't have a car and I came from a village where you could pretty much park on a cow or a corn or in the middle of the road if you felt like it, but I was fairly certain the signs reading "PAY HERE" hanging in the lots with numbered spots had an implied "This means you, buddy" ring to them.
"Don't you need to pay to park?" I asked. What a rube I was then.
He would shrug. "Nah it's fine."
After we were married he got a collections notice for hundreds of dollars of unpaid parking tickets in Oregon from when he was 18, plus fees, plus bonus threats of credit ruination. He was spending a lot of time in Portland and parking willy-nilly as he did in Seattle.
"Why didn't you pay these?" I asked.
Same shrug. "It's a different state so I just thought I wouldn't go back there so whatever." He didn't care, since he was all-cash druglord lifestyle at the time.
I think I married an idiot, I thought. I started paying the bills and doing the taxes. Later I thought I'd married a sociopath, due to his lack of interest in me and cavalier care of Franny. You know how that came out.
So Franny left in the middle of the night (11 is the middle of the night when you wake up before 4 a.m.). We had been fighting that night and the tension had been increasing between us for the past few months. Franny hits walls when she doesn't want to do something. She may tell you she'll do it, or that she's doing it to get you off her back, but in the end, she does what she wants.
A friend used to watch her for me while I was at school. Franny was about to turn three. If Franny didn't like something, she would stop short, not move, and stare you down impassively. My friend, who had extremely verbal children who could tell you off six ways from Sunday, and were no strangers to the well-timed tantrum, was amazed by this Ghandi act. They nicknamed her The Mountain.
I'd been getting Mountains of bullshit from Franny for the past year.
Are you going to start going to class again?
-Yes of course
Are you going to take the SAT this time?
-I would have but the bus had an accident
How about this time?
-Well this time the bus didn't come
What about that make up work that you need to do before June?
-I'll do it
You didn't do your make up work. How are you going to graduate?
-I can make it up my senior year
What's your senior project going to be?
–shrug
Are you going to apply for the library again like you said you would?
–shrug
Finally, near the end, some honesty. She told me she didn't want to take the SAT. She didn't want to go to university, which her grandfather would pay for. She didn't want to get a job. She wanted to attend community college and live at home. I remembered her father going to community college several times in fits and starts and always flunking out after the withdrawal period was over. I knew she would dwindle down to one class and just kind of turn into a directionless fungus on the wifi all day.
Oh no, I thought. You are becoming your father and it is like the cold knife of the past is going through me. Did I want to take the role of SeaFed's father, his carer forever, regardless of wives, children, the appearance of productivity and normalcy? This was hard.
A reliable witness saw her smoking and told me. Now the knife was twisting. Her, with the breathing problems and doctor visits and asthma inhalers and lung pain. When this sort of thing happens, every cell in a parent's body screams out: I TOLD YOU NOT TO MAKE THE SAME STUPID MISTAKES I DID! That was kind of the last straw.
"You cannot live with me if you're going to do nothing," I told her. "I can help you move in with your dad and you can do nothing at his house." I may have said that louder and with more fuck-bombs than I've represented here. Then I went downstairs to my bathroom and cried on the bathmat for about three hours and went to bed. Then she packed a bag and left. I know I am a terrible person (see title).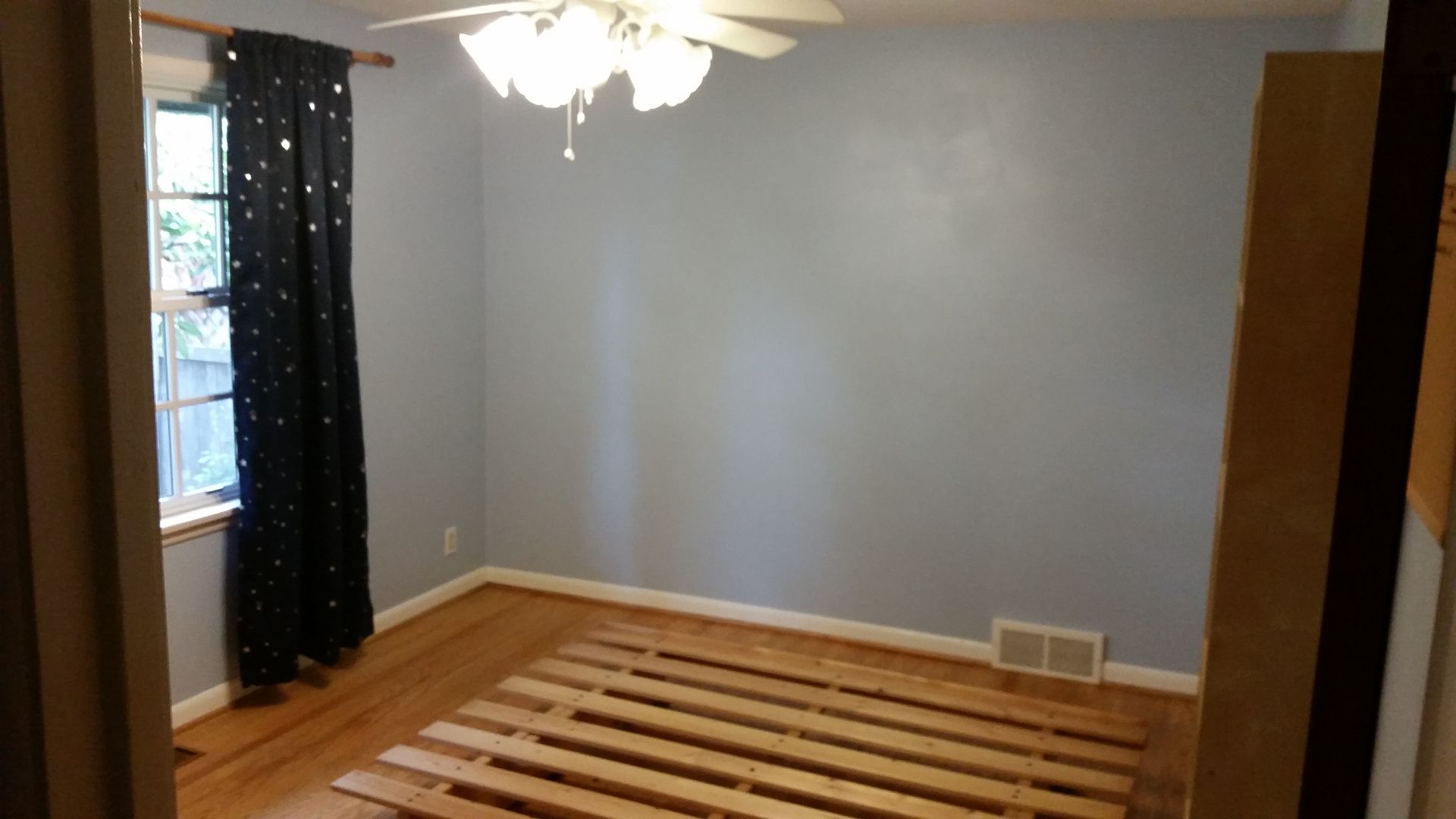 She is living in one of the mother-in-laws in SeaFed's Retirement Villa and Jazz Ranch.
(Pete said, "I want to do nothing and get a house!" Amen brother.)
I was getting text and email updates from SeaFed that were cheery in tone, like a Christmas newsletter from your neighbor that leaves a sour taste in your mouth because you know how many times the cops came out. SJ, everything is under control. It's handled. I've got this parenting thing in the bag. Girl you crazy and now it's SeaFed's time to shine.
He was telling me how great everything was, and how he was in communication with Franny's advisor and she only has a little bit of makeup work, and she's feeling great and doesn't even seem sick! She's super on track to graduation! She's making her own meals! This sounded familiar. "Of course we are in the honeymoon period," he conceded.
SeaFed has this paradoxical tendency to try to scam people (passing off lemon cars, stealing from past employers, etc) while imputing the best motives in other people, like Franny who has turned up on his doorstep after not speaking to him for over a year and now is being the perfect angel baby. It's probably good he claims to have quit doing crime, because I had never known a more credulous criminal.
I face-palmed after realizing that I'd chased her off to a situation where she had been rewarded with her own apartment, instead of living with a family who she'd be accountable to. On the other hand, me being straight with her about SeaFed has probably made her realize she cannot really rely on anything but her father's access to money.
I finally replied to him and included her on the email as well, since she's almost an adult and I wanted her to hear what I had to say. I told him I was in the same position a year ago. That she only had a little makeup work to do and she was reassuring me she would finish everything, but didn't. Now she's behind from junior year and her absences this year. I told him that she has up periods where she seems fine and then has a huge energy crash and misses school, and that she's probably going to need to learn to balance her disabilities and self-care herself, since my advice and interventions didn't seem to help.
I put her on blast and said that I had been contacting her about arranging to pick up her stuff and she was ignoring me, and that I was hoping she would get it out of here before xmas. SeaFed immediately made arrangements to pick up her boxes.
He said "thanks for the input" about the school and lying stuff and was probably too tired from patting himself on the back for his gold star parenting to say more. He asked me for her medical records (she needs to request them herself at her age anyway), and I told him this was the last time I was going to deal with him as her go-between, and that she knows how to get in touch with me if she needs anything, and muted the email.
She's blocked me on Instagram and told Strudel we are Nazis and that we're reading their texts (false, I'm just good at guessing the obvious). Also that she is never going to speak to me again.
Somewhere my terrible mother sat bolt upright in bed next to her 14th fiance and said, "AHA VENGEANCE IS MINE!"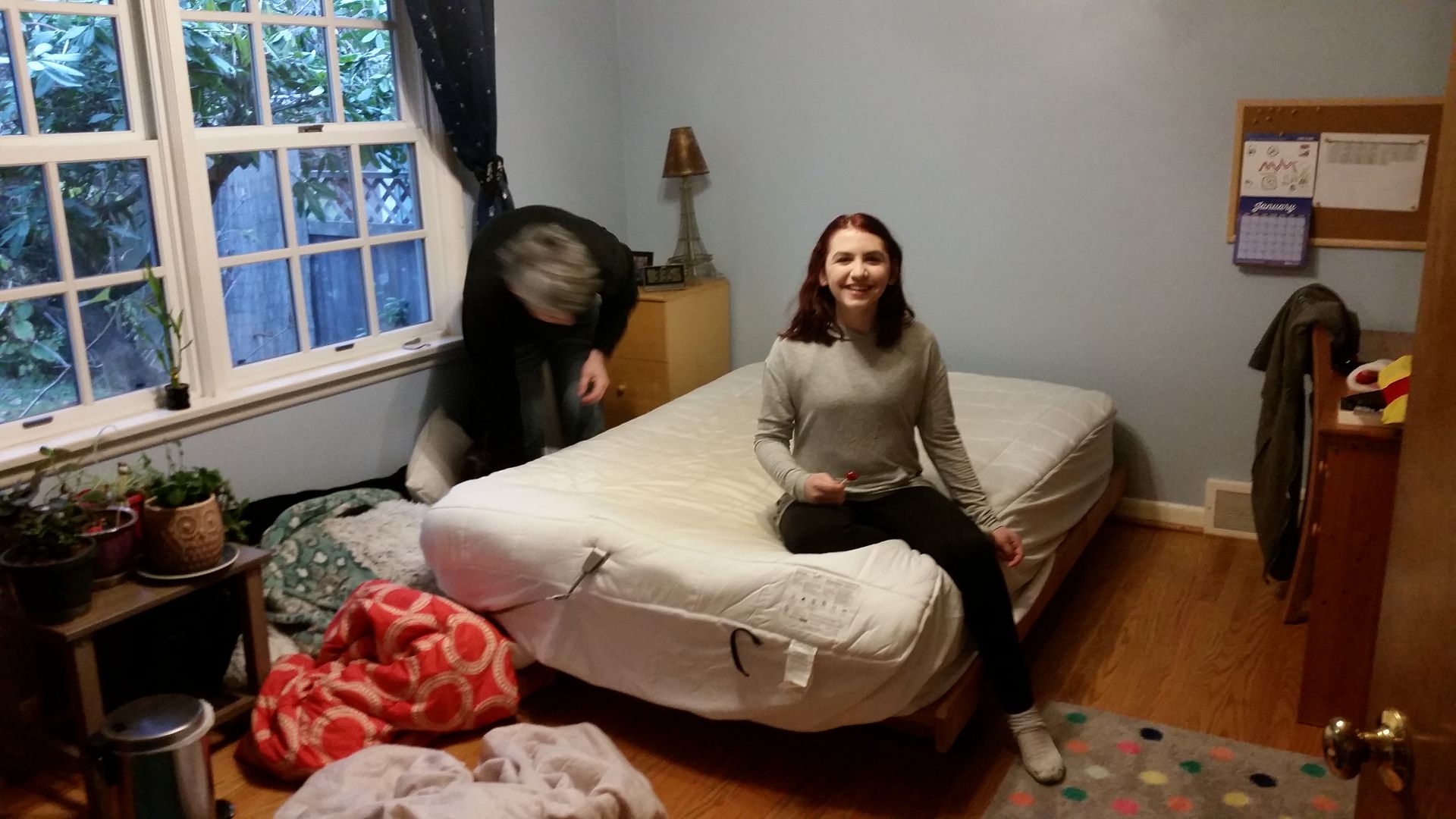 In Other News
Let's have something cheerier, like an update on my impending hysterectomy. I had to have something called a urodynamics test. This is to see what's what with your bladder and how much urine you're leaking if everything is normal (meaning uterus UP!), if any.
You come into a room with a fake toilet in it and you have to pee in the middle of a room into this fake toilet, which gives you a weird unhousebroken feeling.
Then they weigh that and see if there's any pee left in your bladder via ultrasound. Then, Lidocane goes in your urethra, so you know something bad's going to happen to that guy: camera catheter!
I saw the inside of my bladder.
"Oh god, gross," I said. The nurse laughed.
"It's not gross!" my doctor said. "It's a great bladder. We're going to turn to the left and see that hole?" Oh no ugh please stop "That's where the pee comes in from your kidneys." The hole opened and sphinctered itself shut again. "See, some pee just came in."
Then we drove upwards (north??) and I saw the bulge of where my uterus was just chilling on my bladder, making a big-ass dent in it. It was like, enough already, lady. No wonder I never feel like I'm quite finished peeing.
Then I got a pessary jammed up to hold up my uterus to see how my bladder would function under normal conditions. This involved more catheters and a bunch of sensors. My bladder was filled slowly with mystery liquid that I forgot to ask about and was probably corny. I had to cough at points.
"Let me know when you first feel your bladder filling up. Ok, can you relax a little and not hold yourself up on the edge like that?"
"Sorry, I am trying not to run away," I said. Her nurse thought I was hilarious at this point.
"Now I want you to tell me two more things: when you first feel like you have to go, and then, when you have to go SO BAD that if there were bears outside your tent you would still run out and pee."
"Ok."
There was more coughing. "Are you leaking?" I wasn't. Everything seems to behave when my bladder isn't involved. She was trying to distract me by asking about Ehlers-Danlos in my family and who had a normal uterus and who had other problems.
"Um I think I'm at bears," I interrupted.
"You're at a gas station and it's all dark and no one's around! Do you get out of the car?"
"I GO TO THE MURDERERS."
WAS MY BLADDER GOING TO POP? I felt like she was Willy Wonka and we were on that hellboat. "There's no earthly way of knowing/when I'm going to rupture one of your major organs…"
Finally she stopped, there was more coughing, and then she wanted me to pee to see how much would come out. I could not make myself pee into the catheter, so she took it out, and I went again, in the middle of a room as if that's normal.
"Oh good, more volume than what I put it. It's all working great."
As I dressed I stared at this painting.
I went home and degranulated and felt very ill for the rest of the night. I'm guessing there was dextrose in the saline? I managed to look up the antibiotic she gave me and saw that it's corny so I declined to take it.
She left the pessary in because it was a great relief to have my uterus in place for the first time in years, but it started dislodging at work the next day (of course). I was using a welding machine when I felt like I was going into labor. So much fucking pain. I pulled it out in the loo, wrapped it up, and threw it away since it obviously doesn't fit right. It was a nice twelve-hour break.
Next I get to research which pain meds and antibiotics I can use if any. They won't operate on me without preventive antibiotics, of course. Luckily I have Corn Allergy Girl's great guides. They are willing to operate without installing meshes, which is good.