I can barely see a little wall in my house so I am still hard at work.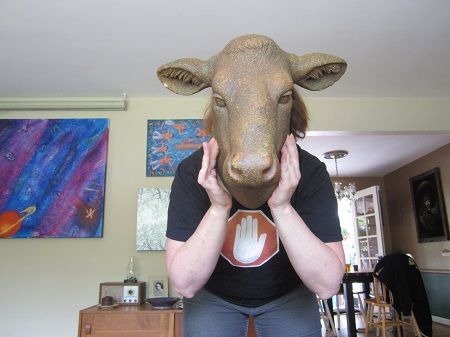 Started curing gravlax today for a dinner on Thursday, considered rendering beeswax (I need more supplies like cheesecloth and a pot I can ruin). Yesterday we worked the bees per usual and then Franny and I went to Display and Costume and Goodwill to find elements of our Twin Peaks costumes for the contest. I will make a mini album of the process. Both of our costumes are going to be complex and we will model before striking out for Fall City in July. I will publish right before we leave. I know this sounds paranoid but I don't want anyone to scoop us since they are such good ideas. I don't know if we're approaching the Cockeyed levels of awesome, but we are excited.
I'm hopping back into a Whole 30 tomorrow to reset some of my habits, so today I made farewell banana/pecan/cinnamon waffles with syrup and P's strawberry peach jam. Tomorrow I will be a good monkey and finish up lessons in natural logarithms. I will be glad to have log out of my life for now!!