A Couple of Weeks Ago
In the trades you can make two divisions: one side is trades who do the first phase of work, much of which is buried behind walls or ceilings, like electrical and HVAC. The second is "finishing" work, which is the stuff you see in a building. Wooden shelves, painted walls, etc. As an early-phase person I work side by side with the sparkies a lot.
I was leveling out a unit and enjoying one of the 12,000 podcasts I listen to when a nearby sparky asked me something I didn't quite catch. He was another one of those guys solidly in his career, probably mid-fifties. His face was twisted into its usual scowl, and I had the feeling he was engaging with me just because I was in his vicinity and he needed someone to work out on. I knew this guy, and I wasn't crazy about him. He was kind of a yeller and a grump. I tried to reply somewhat politely to him, even though there was this part of me that didn't care what the fuck he wanted or was saying.
"I don't know," I responded, because for a minute I thought I knew what he was saying. "Wait…what?" Not great, but whatever. Someone was running a chop saw through metal studs, which is possibly one of the worst noises ever invented.
Dude started to fully dress me down. I was faintly aware that none of my personal gang of burly dudes, ye olde sheet metale guyes, was in evidence on the floor I was on. I thought these two things might be related.
"That's not a very PROFESSIONAL attitude." I heard that through my earplugs, which I pulled out of my ear. "What year are you?"
"Second," I said, flatly.
"If you want people to take you SERIOUSLY, you're going to need to start acting like a JOURNEYMAN." I said nothing. "DUNCAN is an apprentice and we take him SERIOUSLY and treat him like a JOURNEYMAN because he acts like a PROFESSIONAL." Poor skinny, acned Duncan was several feet away from us and attempting to both bend conduit and remain invisible at the same time.
I continued to give the grumpy journeyman the blank stare I'd perfected during my many dressings-down as a child for being inadequate in some way. I thought about all the things I could say to him with no consequence. I could swear at him. I could tell him his mother was a professional…at being the town bicycle. I could threaten to report him to someone.
Instead I decided to be my definition of a professional: I put my earplugs back in, turned my back on the asshole, and climbed back up my ladder. I got back to work.

MEANWHILE
We're doing punch list in the building we're in now, which means inspectors come and pick all the nits and we have to fix whatever they say is the problem. This means more interaction with finished work. Walls are painted or tiled, carpet is installed. Laborers run around making sure the building stays clean. I do my part; I do a ton of vacuuming and sweeping my own mess because Your Mom Doesn't Work Here. Laborers notice this and sigh with relief and are nicer to us.
There's quite a few women laborers, and it doesn't escape me that they get relegated to a lot of cleaning duties. Whenever I see a woman ANYTHING I go out of my way to say "hi" and maybe make one small speck of chit chat with them. It's kind of Lady Builder Code. I see you. Your life is both hard and rewarding like mine. Hi.
So there's a younger woman laborer who is kind of snappy and I was feeling her out, because some people don't want to talk to me and it's cool. On Friday morning I saw her pushing a giant floor polisher and this dick walked by and said, "Are you sure you know how to use that?" HASHTAG MICROAGRESSION
She said, "Oh I don't know, I'm just a helpless female! Can you show my how to use this thing??" He had fucking NOTHING.
I was all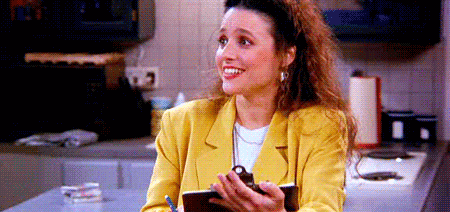 because she's my new hero. I ran into her a few hours later waiting for the lifts and I said, "Hey, you cracked me up earlier." There was another sparky near us waiting and holding a ladder who swiveled his head around. He is like the good twin of the guy who dressed me down a few days before, and at first I mixed them up. It was telling he was still there and Yelly wasn't.
"What?" she said.
I felt a little silly for speaking. "When you were pushing that floor polisher? And that guy asked you if you knew how to use it?"
'OH YEAH. TPPPBT," she raspberried. Seriously, did this woman have a newsletter?
"Every time I get on a fucking scissor lift," I said, "I get, 'LOOK OUT, WOMAN DRIVER!!' as if I haven't heard THAT shit 7,000 times."
"RIGHT?" she said.
Then the sparky interrupted. "That reminds me when I was a volunteer for the Kelso fire department, and they hired the first female fire fighter…"
There commenced a story about this brave woman who used to deal with peanut butter being put in her headphones for the whole shift. Sucks. But: Ladies, Interrupted.
I saw the laborer the next day running a lift. I was with my boss, who seems pretty feminist and is really chill, and a cool coworker who's not offensive either.
"Can you believe that sparky yesterday?" I said. "We were trying to talk about lady stuff and…"
"I KNOW!" she said.
"He had to get his oar in. Could he be more un-self aware?"
She laughed so hard. "Right! (dude voice) 'Ladies let me tell you about my experience with sexism."
The guys on the lift had a little moment of "uh oh a thing is happening."
I love her.