Okay, so the editors of that book I accidentally got put into sent me a really ace letter for maximum pimpage. I thought I should probably just reproduce it here. I don't usually count chickens pre-hatchage, but it seems likely that I am going to go down to San Francisco early next year and read a little from it along with others who have worked on the book. And I am so excited I could throw up. I want to help Shan, who is an old blogfriend, but I am pretty much mostly excited about hanging out with her. Stupid internet. You meet people who live 4 jillion miles away, and then you miss them.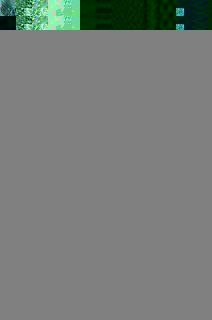 Hi Folks,

Looking for that perfect holiday gift, the one that will both please
its recipient and make its giver feel good?

Can I Sit With You? is a book co-edited by special needs parents
Shannon Des Roches Rosa and Jennifer Byde Myers. It is a collection of
stories about schoolyard social experiences, both good and bad. All
proceeds from the sale of Can I Sit With You? go directly to SEPTAR,
the fledgling Special Education PTA of Redwood City (www.septar.org).

These beautifully written, heartfelt tales should speak to anyone who
has ever struggled to fit in with the other kids at school, wondered
about feeling different, or felt like no one could possibly understand
what they're going through. We hope they will inspire elementary and
middle school students, or at the very least temper their bewilderment
as they grapple with issues such as popularity, making friends,
puberty, sexual orientation, religion, race, special needs siblings,
and bullying.

The stories are told from the point of view of the former students, in
their own words. We did not censor the profanities a former
eight-year-old screamed at the boys who beat up her special needs
brother. There is no preaching or patronizing. As one reviewer wrote,
"Perhaps the most important lesson in all of [the stories] is that the
writers all survived and grew up to have something to say, and a place
to say it."

We think Can I Sit With You? is a wonderful book. And we would be so
grateful for your support. You can purchase the book and have it
shipped to you or your friends directly at:

http://www.lulu.com/content/1466612

Happy Holidays,

Shannon and Jennifer

P.S. Can I Sit With You? is also an ongoing blog project. You can
discuss any of the stories in the book, read new stories, and submit
your own stories at www.CanISitWithYou.org /
ciswysubmissions@gmail.com.
In Other News
Companion's father, a man I really like and admire, was visiting for Thanksgiving weekend. He asked me how things were going and I told him a little about mediation and so forth. He has legal issues of his own right now, that are of a different nature than mine.
"It's like we're two people boiling away next to each other in two seperate pots, just looking at each other," he observed.
Somehow this is making me feel better as I think about going back into mediation this Saturday. Blub blub.
In Other, Other News
"Taibas" Jones is ailing. Like many old lady cats, she's got the hyperthyroidism. The good news is there's a little pill for her to take twice a day. The bad news is that her metabolism is so cranked she's acting like a meth head who just drank three cups of coffee and REALLY WANTS TO TALK TO YOU about this GREAT NEW BAND SHE'S INTO. Poor thing. I love her so much, but she's like a needy little dog right now, and I signed up for regular deliveries of Elderly Cat, aka lapwarmer, aka doorstop.
She's been eating four squares a day, up from two, and the vet informed me that Nietzsche has actually gained weight since August, the last time she was seen. Many cats lose weight. Not my gal. She's a dedicated eater, for sure. But I hope she starts eating less soon, anyway.
Get well, Nietzsche. Who else will remind us that Mouse is dead, and no one cares?
I don't know, I got nothing.