"You own everything that happened to you. Tell your stories. If people wanted you to write warmly about them, they should have behaved better." –Anne Lamott
"If you find yourself in the wrong story, leave." –Mo Willems
1.
I had just come out of my new psychiatrist's office with a prescription for Lexapro. I was tired of battling down anxiety constantly, for forever. What used to make me function, write, tick, clean like a motherfucker, and overachieve was now making me exhausted and dulled my edges. Anxiety would also make me explode or collapse, turning on myself. I felt new and clean after describing how it felt to her, like I had the chance to step out of a trap. Side effects, which I had always feared given my health, seemed worth risking. I told her briefly I had a pretty crappy childhood, and not much family or support.
As I walked to my car, I thought about having Strudel, being in labor for a long time, and then being given an opiate when I was at the hospital and physically at my weakest. It's nearly impossible to see anything a few feet beyond your face when you're in heavy labor. The pain lifted and I looked out the window. The moon was a tiny little sliver in the darkening sky and it was beautiful. I told my midwife an embarrassing story about the time I had accidentally smoked opium in high school and it felt like this. Then it was time to push and I forgot about the moon.
Maybe if I tried an antidepressant, I reasoned, I would see things that were a few feet beyond my face. I could turn down the hypervigilant klaxons that were usually going off, whether it was dangerous or not.
She told me it sounded like I had PTSD. As we were wrapping up, she said, "Is there anything else I should know about?"
"No," I lied.
2.
A few weeks earlier I had met with a different therapist in hopes of being prescribed medication. I called the front office and asked for someone who could diagnose and prescribe. They told me there was an opening with someone with a man's name. I never wanted to see any male providers for anything. I have a cyst on my nose and I am waiting months until a woman dermatologist is available.
I told myself it didn't matter, since I knew the check up visits would be short. Plus my anxiety was on sabbatical, since depression was taking up too much room. I didn't really care who I saw. I would have said, "Am sad, give pill now" to a moderately friendly tapir at that point.
I talked to him for an hour and I really clicked with him, and felt a little bummed that we would only have short appointments. I'm going to call him Ted. Ted had the same kind of ping-ping crazy word association ADD brain that I have when I'm feeling more normal. I was so deep in depressive brain sludge I didn't really try to keep up with him, but I felt more comfortable with him than the therapist I'd seen for a year and a half until quitting recently.
At the end he told me he'd like to see me for therapy and I said "but pills now?" We looked at each other in a moment of silent confusion. He told me he was just a talk therapist and couldn't prescribe. I figured out the wires had gotten crossed at the front desk.
"Can I come back anyway?" I asked. We made another appointment, and gave me the name of the psychiatrist I ended up seeing. Ted said he used to work with her and thought we would get along.
I didn't get what I'd come for, but it didn't panic me. I felt better just talking about the deep situational depression I'd been in since something sad happened in May. Like many people with depression, I'm a great actor and can fake my way through my workday, or through other stuff. I'm genuinely on when I'm talking with Strudel, because I'm interested in her and care about her. I wanted to be more resilient for her. When I was at home alone I felt hollow and powered down. Battery low.
The next day I woke up feeling un-depressed. I started thinking about my day. Tick tick tick, anxiety immediately came back. There it was. It looked tanned and rested.
3.
The third time I was driving to Ted's office, I was having the normal "my-brain-is-trying-to-murder-me" internal chatter that I was trying to block out with a podcast. Suddenly my brain got even louder than usual. MAYBE YOU CAN TELL TED ABOUT THE THING, it said. HE SEEMS NICE.
–Ha ha, no one wants to talk about that. Let's start slowly, like with my fear of voicemails and Crocs.
In response, I felt pain rip through my head–one of those flashing, searing headaches that I get when I'm having insomnia or am under a lot of stress. It's like a little lightning strike on one side of my head, and sometimes I even feel nerve twitches that make my skin or eyelid jump.
It passed and I looked in the rearview mirror. I saw my kindergarten teacher in the backseat. She was beautiful, though her makeup was a little too early-1980s frosty to just be a fun retro take. She was wearing beads and a brown tweed skirt. I had forgotten she had nice freckles.
"Oh hey…this is awkward. I don't actually remember your name."
"Really? Who doesn't remember their kindergarten teacher's name?" she said. She looked cross for a minute and then the calm expression of a person who voluntarily herds five-year-olds for a living returned.
"You know I have memory problems," I said.
"Who do you think I look like?" I looked at her hair, which was feathered in a way that would be out of date on the coasts at this point, but not in 1982 rural Michigan. She was so young! I thought she was so pretty. I bet she's retired now.
"You're definitely a Carol. Why are you here?"
I parked and turned around to face her. Carol played with a screwdriver that I'd forgotten was in the backseat.
"This is the last time you were happy," she said, gesturing at herself.
"This is really bad writing," I said. "Even for me."
3.5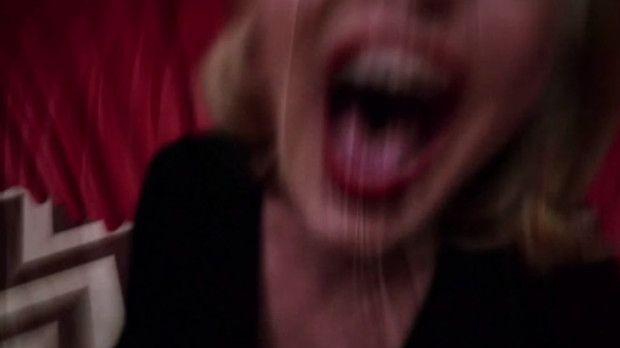 I left Carol in the car and went to talk to Ted about 2019. I'm his last appointment and he said he tends to go a little long if he knows no one is waiting afterwards. We were coming up on the end of the hour.
DO IT. DO IT NOW.
–Shut UP!
"Do you think it's possible to forget sexual abuse for periods of time?" I asked.
Ted blinked, clocking the complete conversational one-eighty I'd just taken.
"Yes," he said. He told me he believed the brain can suppress events to protect us.
"Hmm, that's interesting. Wow, where does the time go, see you in a week!"
I left his office so fast I probably left little poofs of heel smoke like a cartoon character.
3.75?
When I was 11 I stole a rowboat with a friend and ran away from home. The cop who drove me home asked me why I would do such a stupid thing.
"My parents are abusive," I said.
"What!" she said. "A kid like you, out here in the suburbs? You don't know what abuse is."
4.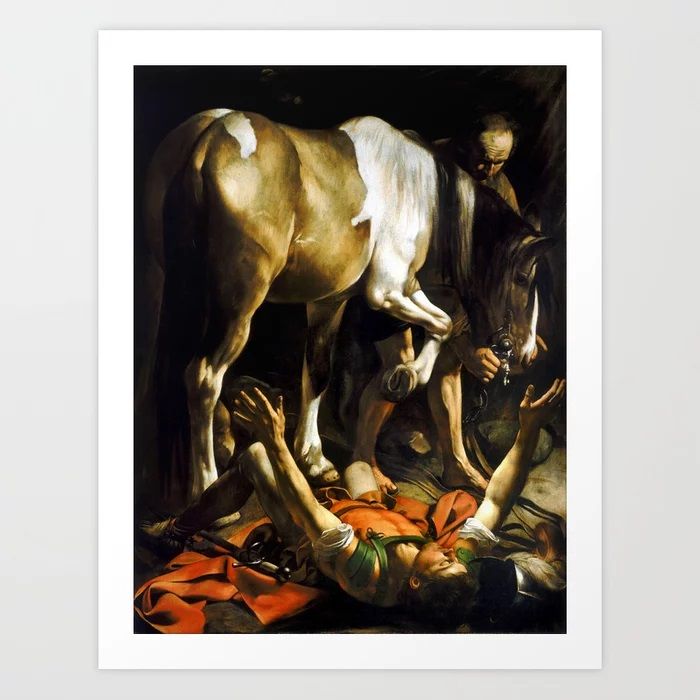 Conversion on the Way to Damascus, Caravaggio, 1601
I was in a lift at work, 20 feet in the air, hanging six-foot long ceiling fan blades when I started having flashbacks. Carol was working with me, wiring a cord into a box overhead that was aimed at the wall of the gym I was working in. She had a safety vest over the blouse she was wearing, which had Lurex threads interspersed into the plaid pattern. She smelled like a fresh perm.
"We're not sparkies," I reminded her.
"Yes, I know that!" she snapped, rolling her eyes a little. "You're not licensed to wire this projector." She flipped a switch and it started.
"Oh," I said. "The picture is very clear." That was me, with my inane nattering to always change the subject.
"What do you see?"
I closed my eyes and tried to focus on the feeling of the wrench I was using to tighten the screws. It was hard to stay in 2019–my head felt like it was going to float off somewhere, or disappear. The wrench clicked like the old-fashioned projectors they would bring into our classes in grade school. I remembered the way the music or narration would occasionally distort if the filmstrip sped up or slowed down.
I saw my sheets from when I was nine. I had completely forgotten I had Garfield sheets. It literally made me gasp. I saw my bedframe–the color of the wood stain and the shape of it. I began to sweat profusely in the lift. I remembered the wall next to my bed–the paint had sand mixed into it and the walls were sharp and gritty and I was always scraping myself when I was in bed. I had a memory of being ground into the wall by something, someone. My hand started shaking and I dropped my wrench into the bottom of my lift.
"SJ!" My boss, who had been teasing me for dropping things all day.
"What?"
"Lunch!"
Carol had already gone off to lunch. I didn't know what company hired irritating, reality hell-demons, so I wasn't sure which trailer she was in.
5.
A few days later I was working by myself in a smaller lift, in a classroom with 9-foot ceilings. No one was around and it was extremely quiet, except for an earth compactor outside that was causing such strong vibrations it was making my lift rumble and sway. It was making me a little peaky but I ignored it. Then the sparkies started testing the fire and lockdown alarms. Lights were flashing and sirens were going off and a recording was saying there was an emergency in the building. I wanted to scream and run down the street. My shaking hand reached up to adjust a ceiling grille.
Carol walked in.
"Oh god," I said, when I spotted her.
"Well, that's just rude," she said. Her heels clicked as she walked across the freshly linoleumed floor that was just waiting for an army of children to come and scuff it up. There would be teachers like her in this building soon, but probably with less aggressive rouge. "We need to talk." The emergency lights strobed around her, shining on her moussed hair.
"Yes, we do," I said. "Every time I've remembered this before, a door slams shut in my brain and I stop thinking about it. What is happening to me? It's not going away."
I had to raise my voice to be heard over the sounds of the alarm: "LOCKDOWN. LOCKDOWN. THERE IS A LOCKDOWN IN PLACE."
I've stopped thinking about it for months or years at a time. It resurfaces as dreams or as a memory. I tell myself I'm being dramatic, that there is something wrong with me, that I am a crazy person, that I am a liar. These are things I was told repeatedly when I was a child. I've literally told myself I don't have time to think about it. I started having vivid flashbacks a few years ago when I got very sick and stopped eating gluten. I don't know if it was the trauma of being very sick and in a lot of pain, losing control, and being bedridden, or reducing inflammation by changing my diet, but there they were. Carol was there then, and I had neatly forgotten about her once more.
She handed me an envelope. Actually, it was shaped like a cootie catcher and looked like it had been riding around in someone's pocket or purse for a long time.
"What's this?" I said.
"I wrote down what's wrong with you."
I was starting to suspect that I knew what was wrong with me, but I hadn't seen it played back on the projector yet, thank fuck. Here it was on a piece of paper. I could just read it and have the answer? Where was this paper when I was 19 and afraid to answer my door or phone? Where was it ten years ago? I felt myself shaking my head again, knocking images out of it. If this kept up I would probably concuss myself.
"I don't know if I can open this. Can you give me a hint about what it says?"
Carol sighed. She was tired of my bullshit. That makes two of us, Carol! She pulled out a compact from somewhere and started looking at her teeth. She reapplied her mauve lipstick. She was making a real meal out of bothering me.
"I'll tell you two things," she said. "This paper will tell you exactly what's wrong with you, but it's going to make you feel much worse. The second thing is kind of a riddle. Ready?" I nodded. "You've been afraid of ropes and hoses your whole life, but what you're actually afraid of is–" She trailed off and I couldn't hear what she said.
"What?" I whispered.
"This is like a METAPHOR," she explained, shouting. "You can't remember what you're actually afraid of so you couldn't hear me!"
The lift rumbled under me and now a woman's recorded voice was saying, "There is a fire or other emergency in the building. Please proceed calmly to the exit." The lights were flickering on and off. I clung to the lift's rails and looked down into Carol's face.
"WHAT?"
"It's snakes! You're afraid of snakes!" she screamed.
The alarm tests stopped abruptly, though the rumbling continued. The lights came back on. She was right, I'd completely forgotten snakes existed. I took a deep breath and began to open the layers of the cootie catcher.
5.5
A "fun fact" about me is that I first started noticing that my uterus was prolapsing when I was in my late teens, before I had children. Uterine prolapse does not run in my family.
6.
I'm spending a lot of time in closets lately. I spent a ton of time in my closet growing up. It had a light, so I could read secretly and never, ever sleep. I wrote a suicide note on the wall of my closet when I was ten, in black crayon. Boy, I was sure looking to get attention, wasn't I? That was so crazy! So dramatic! What on earth was wrong with me that I went to that extreme?
"You know what's fun?" Carol said. "Lying on the floor in the fetal position."
"That's not…oh." I feel my knees buckle and I go down, curled up on the rug in my 2019 closet. My breathing starts to change and I hear a whistle coming from something, a wheezing. From far away. "This isn't over. We're not done talking, Carol."
"We are for now," she said. She loomed over me, running her nails down my arm as I shook. I pulled my knee up to protect my ribs. I didn't know I could still make myself so small.
A man's familiar face appeared over mine. He was dressed in a heavy, wet, reflective coat and pulled his face shield up to look at Carol. He was dripping on the carpet but I wasn't worried. I was relieved and knew this would end soon.
"Hello, Walter," Carol said. He nodded curtly.
He smelled like Chinese restaurants and furniture polish. I could see the lines around his eyes, from squinting against heat and fire and the horrors and sadness they bring. Walter's collar dripped onto my face: alcohol, not water.
"Hey kid," he said, kindly. I sniffled and put my head into his lap. He stroked my hair with his gloves on. "We're going to get up, and we're going to pour gin on Carol until she shuts the fuck up, ok?"
My shaking hand took his and he helped me off the floor.
"I'll be back tomorrow," she said, flipping through my tee shirts.
"I know," I whispered.
7.
I was up in the big lift again, this time with my kind, sweet, funny boss. There was no room for Carol. Regardless, my brain was zapping back and forth between timelines. I heard my parents fighting. I saw myself standing over my newborn sister's bassinet and I remember saying: I'm going to protect you.
As an adult, I always thought that memory was so strange. Who sees their newborn sibling and makes a weird nigh-feudal vow to protect them?
If I stayed in 1987 for too long I would start shaking my head, as if it was an Etch-a-Sketch I could erase. Today my brain was telling me: I think my mother knew about THE THING, and did nothing. She had never been responsive any time I asked her for help or protection. I asked to go to therapy in high school (I was disassociating and cutting myself) and her response was to ground me.
Why is this happening now? I thought.
Look around you, Carol whispered. I looked down. There were a few women on the site, but as usual it was 98% men. They were everywhere. I was surrounded by them. Why did I go into construction to surround myself with one of things I was most afraid of? Then I realized: I wasn't afraid of them anymore. They didn't make me jump or startle. Most of them were nice, or at least inoffensive. I could deal with the few jerks with some snappy putdowns. I felt differently out in public, too–I wasn't constantly monitoring my environment anymore. I didn't make stupid choices like wandering down dark alleys now, but I could be comfortable and even relaxed. I had desensitized myself.
I could take just a little bit more now. It was opening the doors to the past in my mind.
8.
There's something else, too, and I need to talk about this really carefully. Someone encouraged me to see my attacker last summer. When we had the conversation about how it would be good for me, and that things were different now, I cried in public in the bar we were in. That's a little extreme, I thought. I went to the bathroom to pull myself together.
I looked at myself in the mirror–is that really what I looked like? I felt like I was dreaming. I had no memories, only emotions. I splashed water on my face and cleaned up my trashed makeup and returned to my seat.
"You're having a really hard time getting over your childhood," they said.
"Yeah," I heard myself say. That was mean, I thought. Walter poured me another glass of wine.
When I saw my attacker a month later, I immediately snapped outside of my body. Everything I said felt unreal, like I was dreaming and hearing my voice on a bad speaker from far away. I was getting the sparklies you get when you faint.
–Focus!
I breathed and the world came back, though I was still outside of my body. I held onto a nearby counter for support. The shell that was my body kept talking and smiling, and pretended to be happy. It made jokes. I don't remember what happened for the rest of that day. I went home and went to bed. It was obvious a bunch of mast cells had exploded and all I could do was sleep.
We all spent more time together. The person who had instigated this meetup was pleased, and I tried really hard for them.
At the end of the day my attacker hugged me and kissed my cheek and it felt super super wrong and bad. I stiffened mentally but I think I made myself act normal.
This was the last piece of the puzzle that would blast the door off the hinges forever, but it would take almost another year.
9.
I started taking Lexapro, and slept very fitfully. Sleep is my respite and has not usually been a problem for the past couple of years. I shit you not, within 48 hours I had no anxiety. Placebo effect? WHO CARES. I didn't feel great, but it was weird to experience the absence of both anxiety and depression. I was drenched in sweat at work, and sweated all night long. That was not great. Also, Carol evaporated. I stopped having flashbacks.
Wow, solved, right? Happy ending tied up in a bow? No. What site do you think you're reading, anyway?
I stopped Lexapro. I wasn't ready to let go of Carol and her hateful projector. I read the truth that was on the piece of paper and it almost ripped me in half. I don't want to tell you what I saw. I won't. But I needed to see it. Every time I tried to stuff the abuse back behind the donkey door, I would see some innocuous detail of my room or remember a conversation and I completely knew my brain was finally showing me the truth.
I feel very weirdly calm now, deep down in my center someplace. I almost feel happy about it? I've found THE splinter and I'm not going to stop until I pull it out. I'm not going to stop until I put it back in 1987 where it belongs. I'm going to be one piece. A very chipped and wobbly piece, but one piece.