"If you want to know who your friends are, get yourself a jail sentence."
–Charles Bukowski
It's turnabout this weekend. My friend Laurie who I recently stayed with in San Francisco is now here with me.
It's a gorgeous day and the tomatoes have died and so the chickens once again roam the Earth. Well, the limits of their Earth. They are happy to be out of their summer pen and they look TERRIBLE. The older ladies are molting, possibly worse than I have ever seen any of my chickens go. They look diseased, except they are just missing feathers, of course.

[Not pictured: dag chickens]
Like the chickens, I am sort of pecking away at my house. Hanging pictures and switching out things like doorbell covers, because brushed chrome is not where it's at. Besides, you can see the little original outline in the cedar, right? When this house was built, space was the place.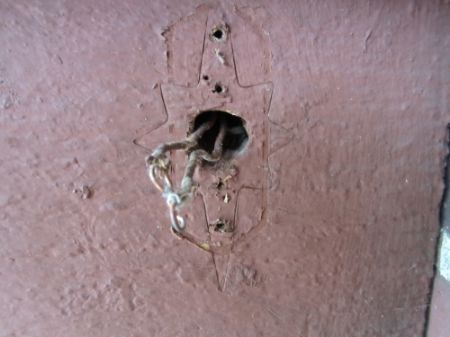 There is something about places being exposed in houses that are normally not that makes me think of surgery, or of parts of the body. I see a sad vulnerability, as if I can see a place for what it really is. Sometimes I feel guilty when I have friends over when I am half through a project and you can see through the walls. Sorry, I want to say to the house, and throw a gown over it. It's all a big metaphor, isn't it? Nothing's ever as together or as whole as it seems.
I think this is part of the reason I went crazy living in a three-year remodel of a very small house. There were constantly gaping wounds everywhere.
As an aside to Kurt Vonnegut and wide-open beavers, I wrote one of my high school term papers on Breakfast of Champions. I liked the idea that something could be so raw and smutty and still make me feel my feelings, all six of them. Also I think duality and insanity are some of my favorite themes, after death.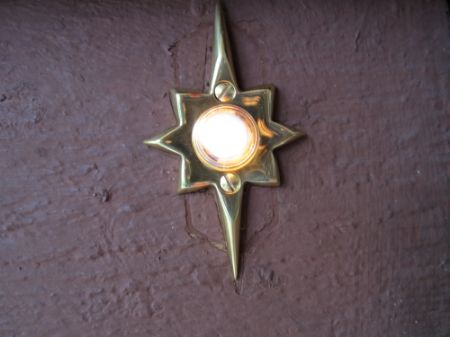 My contractor says he has obtained permits to begin construction, so what I really need to do, which terrifies me, is commit to about a billion dollars worth of tile. The purchase I am looking forward to is giant tub of doom. The upstairs tub is one of those short 50s bastards that is for kids or dogs and needs to be refinished to boot.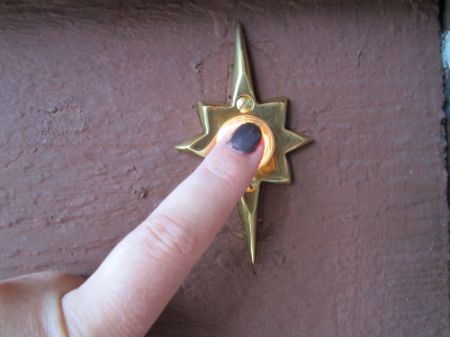 In Other News
Strudel was in the living room on Friday morning before school, braiding something, or sorting something with her dolls. Her favorite dolls are having a little hiatus because she broke a door on the chicken coop (long story there) so she was playing with the second stringers. Franny was at the table, attempting to memorize the capitals of the Northeast.
I walked from the kitchen, through the dining room, and towards the bathroom. I was getting ready for work. As I passed through the dining room, Strudel spoke to her sister.
"…So that's someone ELSE added to my shitlist now."
"What!" I interrupted. "How do you have a shitlist? You're eight years old. What are you, Tiny Nixon?"
"Her sub sounds pretty bad, Mom," Franny said, in Strudel's defense.
"She's a yeller, she yells at everyone. She's talking to one person and yelling at them and it's too loud. Everyone hates it."
"Hmm, fair enough," I said.
I don't know what to do with this. I just needed to write it down.
P. made danishes this morning. I think I like the blackberry ones best.
Frannys Gonna Fran
I think it's funny that she's spending a lot of time lately trying on what teenagers are "supposed" to be. The other day she stomped off to her room shouting "NOW I'M GOING TO SLAM MY DOOR BECAUSE HORMONES" and went in and closed it with a little snick. She wasn't even mad as far as I can tell. Though some times, it's stormy for real.