Thank you everyone for your kind words yesterday! I do appreciate it. I think I've gotten over the shock now. ZING!
I fell into the "fuckit bucket" with finding safe candy for the girls' stockings, so I'm just making candy. I started with gummy bears.
I've made some peanut butter cups as well. No pics yet! I got really sticky after they were done, but I will snap them.
I got Pete to print off a Xmas angel at the last minute. I don't think we even had one last year! So tired.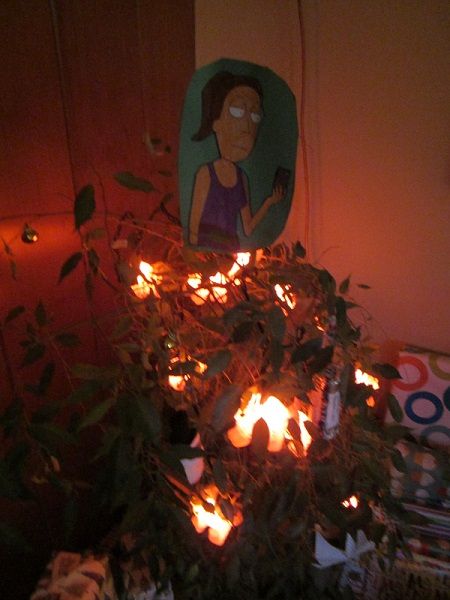 Today we cleaned the house top to bottom. Literally–I was running around with a cloth looped through the end of the broom handle, shining a flashlight into corners and getting cobwebs. I cleaned the chandelier, which is usually a biannual chore.
I also got a new set of lights because I had fabricated a memory that the old star lights had died. ??? Ok brain. I think I just wanted new lights maybe? I felt kind of guilty because usually I keep things for like 55 years. Everything's ready for tomorrow. Cooking pictures to come!